Single Mom and Newly Dubbed Queen of Couponing Feeds 30K People
Advertisement
After Puryear's grandmother passed away four years ago, the Woodridge, NJ, native made it her goal to help feed others in need. Puryear's grandmother always encouraged her to help others and this was Puryear's way of giving back to the community. In 2012, Puryear started feeding those in need using bulk items from stores. However, she soon realized that wouldn't be enough and needed more resources. She then started an organization called For the Love Of Others and started using coupons to look for deals after the suggestion came in from a friend. Puryear then became a star at couponing. She is so good that sometimes she is able to feed 150 people for just 20 bucks! According to
NJ.com
, "she has set a goal of delivering 30,000 meals to people who are food insecure by her 30th birthday." "I started couponing for food items like spaghetti, meatballs, and I was (often) able to get the items for free or for little to no money," she
explained
. "There are coupons in the Sunday paper, or online that you can print … so I collect as many as I can, match them to the store and that is how I am able to get the items for free." Although the process of finding all of the deals and discounts may seem annoying, Puryear says you just get used to it "It's probably the most exhilarating thing I could ever do in life. The joy of helping other people does not compare to any other accomplishment in my life." Puryear said. In addition to feeding those in need, Puryear has managed to stay ahead with her own goals by earning two Bachelors' and two Masters degrees. If that wasn't enough she is also raising her son, quickly becoming the ultimate multi-tasker. Puryear hopes her son will inherit her love of giving back to others. "It is very important to teach him to help other people," she said. "The little things we take for granted, the food we throw away every day … and if we just spread a little more love around, the world would be such a better place." Learn more about Puryear's organization, click
here
.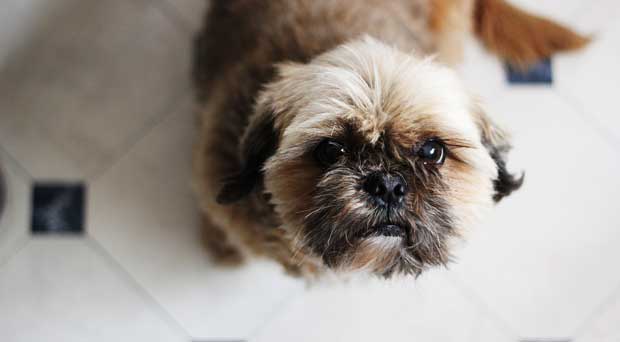 Your Dog's Bad Habits and How to Fix Them
Do you have a bad pooch? Is your puppy's naughty behavior starting to get on your nerves? Well for starters, there is no such thing an ill-intentioned dog. Animals are conditioned to react to stimuli in certain ways for the sake of survival. Nonetheless, it is exasperating to have your…
click here to read more
Advertisement
Coupons can sometimes be a pain, but if they are used correctly they can save a ton of money. Just ask Lauren Puryear, the 29-year-old who was able to feed a ton of people thanks to the help of coupons.