Meet the Little Girl Who Is Making Trash Fashionable
Advertisement
"As she grows older, she's starting to have an idea of her own condition. Fashion is a way for her to feel good about herself," Waggo's half brother Matt Konnick, shared with
Today
. "She's always been very particular about what she wears. Creating those dresses and wearing them makes her feel pretty." Waago picked up her talent by watching DIY videos on YouTube while her mom would cook dinner. Her mom was surprised to find out that her daughter was pretty crafty and could make these elaborate projects. Konnick posted some pictures of little Waggo at work on Twitter and they quickly went viral. The next morning he woke up with inquiries from all over the world asking him how to place an order for Waggo's creations.
Aw ? my mom texted me this and my sister is only 4. Her name is Zoe, this makes me hella happy. pic.twitter.com/gzKZP4neF1

— Finesse and Ferb (@PBMattyK) July 13, 2016
Waggo doesn't really understand the impact her trash bag dresses have had online. "It's kind of hard for her to make multiple dresses a day," Konnick explains. "She doesn't realize how big the tweet is, she's only four." He also shared that most people don't even care that the dresses are made out of trash bags. "They don't really care so much for the specific dress," he shared. "I think they, in general, just want to support her. They don't care so much for the actual perfectly-sized dress." See more about Waggo and her story below!
(H/T
Today
)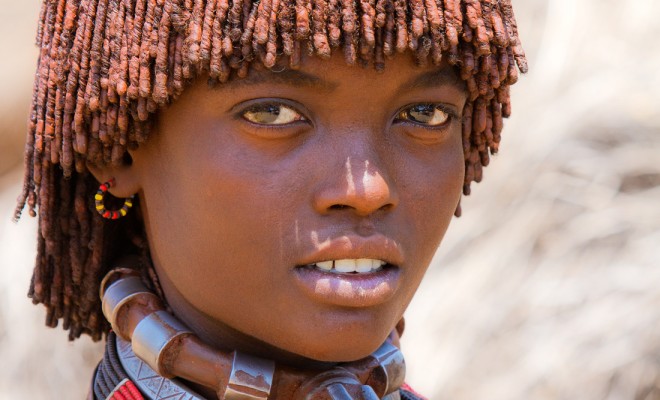 20 Pictures Of The Human Race That Are Simply Stunning
The world is full of amazing people, each with their own story of love, family, or hope. Some are inspiring; some tragically sad. These heartwarming and heartbreaking photos are a reminder of the vast spectrum of emotion coursing every day through the body of the entire human race.
click here to read more
Advertisement
Four-year-old Zoe Waago has found a way to make trash bags trendy. Waggo's interest in fashion came after she was diagnosed with alopecia just over a year ago. Her love of fashion has truly helped her come into her own.