Meet the Kindhearted Little Boy Who Grew Out His Hair for Kids With Cancer
Advertisement
Moore had seen his mother, Angie Pulos, watching a video on Facebook about a girl who had lost all of her hair due to cancer. Pulos then explained to her son what cancer was and why the treatment caused her hair to fall out. After hearing the explanation, Moore decided he wanted to do something to help. He decided to grow out his hair to donate it to kids with cancer. Moore had long braids as a child, so he was used to the longer length. The generous boy didn't have a set length in mind to donate, but "just wanted it to be long enough to make the girl feel happy," according to
BuzzFeed
. "It started off just fine when his hair was shorter," Amber Ray, Moore's aunt shared. "But as the afro grew, they had to cornrow it to keep it nice and tame." Moore was not a fan of the braids and almost came close to cutting it several times before his goal. However, he was able to "re-focus on the reason for growing it," Ray explained. Last Saturday, Moore finally reached his goal and went with his family to get his hair cut. Moore, who is now 10, cut off enough hair to make three different wigs. His aunt tweeted out a before and after photo of her nephew, which was quick to go viral with over 57,000 retweets (at time of press).
my nephew grew his hair out for two years to donate to kids with cancer ? pic.twitter.com/YuamNNcMEI

— amber lynne (@storkpatrol) September 11, 2016
"He was feeling nervous about getting the cut, wondering what he would look like," Ray said. After the haircut Moore "felt good about it and hoped it would make other people happy." Both Moore and Ray were surprised that the tweet went viral with such a positive response, but they both agreed that it was "a good thing."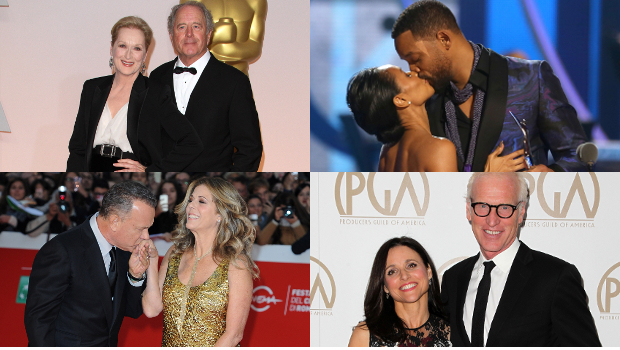 Hollywood's 26 Longest and Most Loving Celebrity Marriages
Hollywood marriages have a reputation for being short and brutal. But many of them are long-lasting testaments to love. Brangelina might not make this list, but plenty of other stars do. Here are Hollywood's longest marriages:
click here to read more
Advertisement
10-year-old Thomas Moore has a very generous heart. But don't just take our word for it. Just before Moore turned 8 years old, he decided he was going to grow out his hair to help out kids with cancer.