Mary J. Blige Files for Divorce
Entertainment
| |
Advertisement
According to TMZ, the singer listed the date of separation on the court documents as "to be determined," although it's not clear why. Rumors of a pending divorce have been swirling around the couple for months. Blige is also seeking to block any potential request for spousal support from Isaacs, who has three kids from a previous relationship. Her representatives have yet to comment on the pair's break-up, which comes six and a half years after Blige and her husband were involved in a reported bust-up at a New York City nightclub in December, 2009. At the time, her spokesperson moved quickly to dismiss talk of marriage trouble, telling the
New York Daily News
, "They're as happy as can be. They're spending the holidays together with their three children. Everything's great." Similar split rumors surfaced again in 2010, but they were also shot down by Blige's rep, and in 2014, the singer revealed one of the things that has kept their marriage on track is a rule about friends. "All females for me, all guys for him," she explained to
Access Hollywood
. "There's none of that, 'Oh, that's my female friend,' or, 'Oh, that's my guy friend…' No, not in a marriage. I've never seen that work." The marriage was 45-year-old Blige's first, although she was briefly engaged to Jodeci star K-Ci Hailey in the mid-1990s. The singer and Isaacs have no kids together.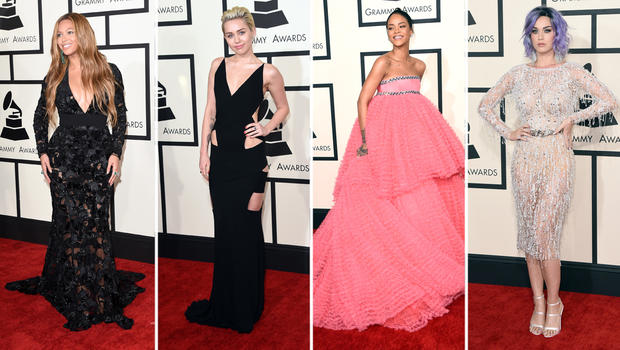 Must-See 2015 Grammy Awards Red Carpet Looks
The 2016 Grammy Awards will be held on February 15th and there is much anticipation to see what the biggest artists will be wearing. In the midst of award season, here is a recap of the must-see looks from the 2015 Grammy Awards!
click here to read more
Advertisement
Soul star Mary J. Blige is ending her 12-year marriage to her manager/husband Kendu Isaacs. The "No More Drama" hitmaker, who wed Isaacs in 2003, has filed divorce papers, citing irreconcilable differences for the split.