LinkNYC Covering NYC With Free Wi-Fi
Advertisement
Putting the finishing touches on the new Link —
Free #WiFi is coming to #NYC soon! https://t.co/ZV95hJCZGQ pic.twitter.com/EJPuzOJvEI

— LinkNYC (@LinkNYC) December 28, 2015
LinkNYC, the name of the city-wide communications system being set up, will replace old public pay phones with the fastest available municipal Wi-Fi across all five boroughs. The plan will start with about 500 public pay phones, but eventually install over 7,500 hotspots. Access to the network will be free and funded through advertisements. Each state-of-the-art LinkNYC kiosk is equipped with free high-speed Wi-Fi, phone calls to anywhere in the United States, a place to charge devices, a touch screen tablet for Internet browsing, access to city services, maps and directions, and a 911 Emergency Call button. There will also be 55″ digital screens at each kiosk sharing public service announcements and advertisements. The first station was installed this week at 3rd Avenue and East 15th Street in Manhattan. But don't get too excited. While the "Links" are being installed, they don't work quite yet.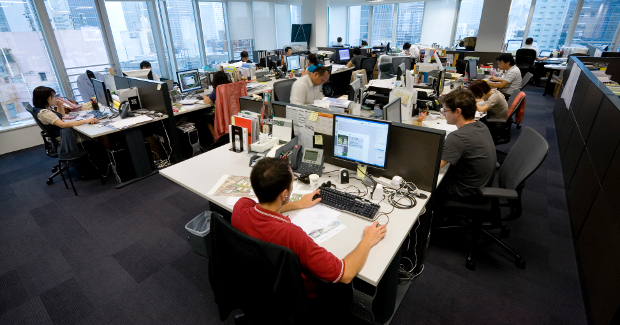 Beware Ladies: Here Are the Jobs With the Worst Gender Pay Gaps
It's a pretty basic thing to want to have equal pay for equal work, but sadly, the U.S. is not there yet. Women still get paid 78 percent of what a man earns, according to a document released by the White House about equal pay last year.  For women of color,…
click here to read more
Advertisement
Lucky New York City residents are about to get even more connected. Since 2014, Mayor Bill de Blasio has been promoting the idea of a hotspot-covered New York offering free Wi-Fi to locals and tourists. This week, residents saw the first two "Links" locations installed in New York's trendy East Village neighborhood in lower Manhattan.