Lindsay Lohan and her Brother Want Former Associate Jailed
Celebrity
| |
Advertisement
A lawyer representing the actress, Lindsay, and her brother, Michael, insists Potik wasn't the creator of the app and has accused him of "abusing the court system." Michael Lohan, Jr. appeared in a Manhattan courtroom on behalf of the siblings on Thursday, August 6, 2015, when Potik was given a month to find new counsel after his lawyers dumped him over unpaid legal bills, according to the New York Post. He has also been ordered to hand over documents proving he came up with the idea for the app.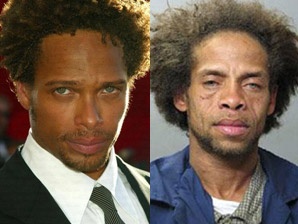 25 Celebrities Who Committed Horrible Crimes
We often wag our fingers at celebrities when they commit the slightest of infractions. If they badmouth another celebrity we like, if they make a distasteful joke on Twitter, if they have a negative reaction to pushy paparazzi, we might write them off entirely, insisting that we'll never go to…
click here to read more
Advertisement
The Lohans want Fima Potik to be heavily fined and potentially jailed for slandering them in a business dispute.