Lilly Pulitzer Unveils Tribute Print In Honor of Teenage Fan Who Passed Away
Advertisement
According to the North Carolina girl's cousin Cassie Britt, "It was her favorite designer. She loved all the prints; she loved bright colors. There are very few pictures out there without her in Lilly Pulitzer clothes." Little-White passed away on August 2 when she slipped and fell off of a boat while sailing on Lake Waccamaw.
Articles about her passing
made note of her love for the brand, and according to Britt, its fashions played a large part at the teen's funeral. "Half of her family had it on, whether it was scarves, shirts, skirts. Just about all of her friends wore Lilly Pulitzer dresses," said Britt. In response to the many messages they received about the girl, Lilly Pulitzer made tribute to the girl on their social media pages, including displaying a one of a kind new print in her honor. "Celebrating the bright life of Raven White. [The Print Studio was] so touched by all of the messages about her love for Lilly," they wrote in a tweet.
Celebrating the bright life of Raven White. We were so touched by all of the messages about her love for Lilly. pic.twitter.com/KsfXV92T8y

— Lilly Pulitzer (@LillyPulitzer) August 5, 2016
The brand has yet to announce exactly how or if the print will be available, but many in the community expressed their gratitude to the company just the same. One user commented, "This means so much to the community, family and friends of Raven White. Hope you made a ton of this print, cause you have a big order to fill here in NC!"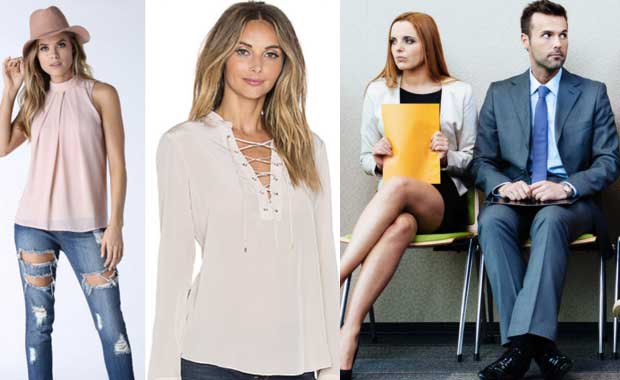 Dress to Impress: Your Guide to the Perfect Outfit for Interviews, Work & More
The only thing that is harder than getting out of bed in the morning is getting dressed. Ladies and gentlemen, we get it. Don't worry, you are both in good hands. Luckily, your friends at Your Daily Dish have made everything from the interview, to office hours, to happy hours…
click here to read more
Advertisement
Fashion designer Lilly Pulitzer has revealed a new fabric designed in honor of a fan who tragically passed away. 16-year-old Raven Little-White was a devotee of the brand, which is known for its bright, pastel-colored flower prints on everything from clothing to iPhone cases.