Lil Kim Working Out Custody with Ex-Boyfriend
Entertainment
| |
Advertisement
Kim hit back with her own legal filing, accusing Papers, real name Jeremy Neil, of domestic violence and asking a judge to grant her a permanent restraining order against her ex. However, it appears Kim is now willing to work out a deal with Papers and has allegedly backed down on her request for a protective order following a hearing at Bergen County Family Court on Wednesday, July 29, 2015. Papers' publicist has denied the domestic violence accusations, and his lawyer, Ronald Bar, tells Bossip, "We are working towards an amicable solution." The two parties are due back in court this August, 2015.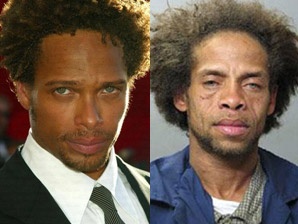 25 Celebrities Who Committed Horrible Crimes
We often wag our fingers at celebrities when they commit the slightest of infractions. If they badmouth another celebrity we like, if they make a distasteful joke on Twitter, if they have a negative reaction to pushy paparazzi, we might write them off entirely, insisting that we'll never go to…
click here to read more
Advertisement
The former couple welcomed Royal Reign a year ago, July 2014, but Lil Kim split from Papers two months later, September 2014, and he recently filed court documents in New Jersey seeking visitation, alleging he has not been able to see his little girl ever since.