Kim Kardashian Fires Back at Body Critics with Naked Selfie
Celebrity
| |
Advertisement
She added the caption: "First they say I'm too skinny so I have to be faking it… Now they say I'm too big so I have to be faking it… Some days I'm photographed before I eat & look smaller, some days I've just eaten & I look bigger. It's all a part of the process." In the shot, Kim covers her breasts with one hand as she poses from the side in a mirror. She continued: "I think you all know me well enough to know I would document the process if I got a surrogate. Everyone's body is different, every pregnancy is very different! I've learned to love my body at every stage! "I'm going to get even bigger & that's beautiful too! I'm blessed to even be pregnant & even luckier to not have preeclampsia (a pregnancy complication characterised by high blood pressure) as far as I know, so I don't have the swelling issue this time! "They also say your body carries a boy different than a girl! Whatever the case may be I'm grateful to God for this miracle & no matter what rumors or comments you throw my way this time they truly don't affect me!" Kardashian and West are expecting a son in December 2015. They are already parents to two-year-old daughter North.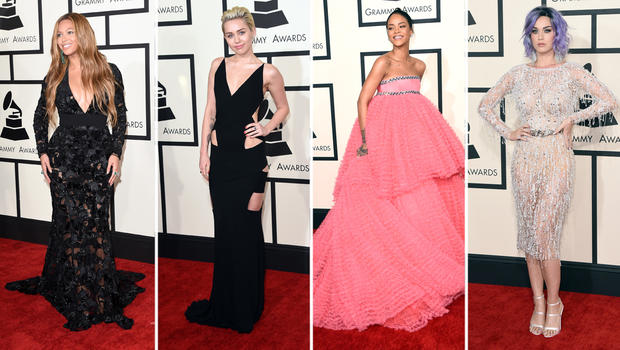 Must-See 2015 Grammy Awards Red Carpet Looks
The 2016 Grammy Awards will be held on February 15th and there is much anticipation to see what the biggest artists will be wearing. In the midst of award season, here is a recap of the must-see looks from the 2015 Grammy Awards!
click here to read more
Advertisement
Responding to online remarks suggesting she is faking her second pregnancy, Kanye West's reality TV star wife, Kim Kardashian, hit Instagram on Tuesday, August 11, 2015, and posted a revealing new shot of herself.