Kim Kardashian Considers Uterus Removal After Second Baby's Birth
Celebrity
| |
Advertisement
C Magazine
her current pregnancy may be her last due to health issues she suffered while giving birth to her first child, North, with husband Kanye West. Kardashian experienced placenta accreta, which results in the placenta attaching itself to the wall of the uterus rather than getting expelled with the baby. The condition can lead to severe blood loss, and the star's doctors are advising her to take drastic action if there's a problem during her second pregnancy.
"They think I'll have placenta accreta again, so if the placenta grows a little bit deeper than it did last time, then they are prepared to have my uterus removed, which is a little scary for me," Kardashian told to the magazine. "I think we're just gonna go day by day, see how overwhelming it is, and see how the delivery goes." Kardashian also tells the publication that the criticism she was subjected to as she gained weight while carrying North changed her whole attitude towards photographers and the media. In fact she copied Victoria Beckham's sullen style and refused to smile for the cameras. She added:
"It was the worst! I couldn't help it, and everyone would say, 'She can't stop eating.' "I delivered at 180 (pounds), and they were like, 'She's 210 pounds. She's getting dumped because she's too fat' and all these ridiculous stories. It really took a toll after the fact, when I was losing weight. I gained 50 pounds, and it's tough to get it off. I was dedicated, but also, it changed the way I viewed wanting my picture taken. "Before I was always smiling, and so into being out and about. After I had the baby, I was like, 'These are the same people that made fun of me, and posted the stories that were so awful, calling me fat for something I couldn't control. I don't want to smile for them. I don't want to be out'. "Even if I was more confident, I just didn't feel like being that girl who was going to be smiling for every photo. It changed my mood; it changed who I was; it changed my personality a lot."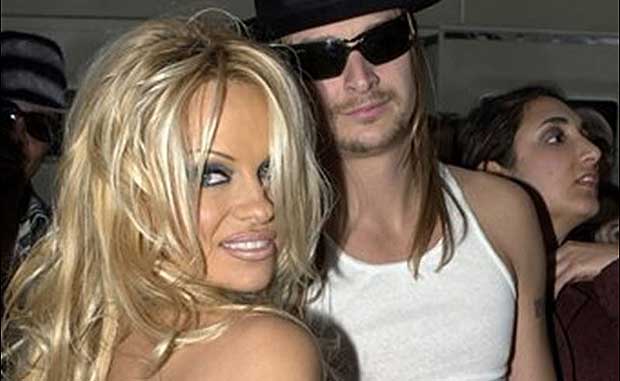 Shortest Celebrity Marriages Ever!
Some couples race to the alter, others race to their lawyers when the marriage turns bad. Then there are the celebrities who seem to live their lives above the speed limit and race their relationships into a casket in record time. What famous names come to mind when thinking about…
click here to read more
Advertisement
Reality TV star and socialite Kim Kardashian revealed in the new issue of