Kendrick Lamar 'Learned Valuable Lesson' From Barack Obama
Music
| |
Advertisement
"What I took from that experience was the idea of knowing that it's gonna take more than just a eight-year or four-year idea of change," Lamar told Zane Lowe in a new interview for Apple Music. "Being a kid when he was elected, I got the idea that it was all gonna shift 360 (degrees), like that. "So having a conversation with him and him sitting me down, he said, 'Change doesn't start while I'm here, it starts once we leave the space that we're in.' That was the idea," he explained. Lamar added: "Subconsciously, that goes to the idea of me self-evaluating my own personal thoughts, the way I think, and what I'm gonna take from this meeting when I go outside the building." The pair became friendly while the 55-year-old was in the White House, and the rapper will always remember Obama's advice. "That was something I'll always hold dear, just the idea that in the moment of time I have to think further than this year, or last year," Lamar said. "You gotta prep yourself for the next decade of what you're gonna do that's going to change an idea or the thoughts that we have consuming us for so many years." While in office, Obama regularly lavished praise on Lamar, and revealed in 2015 that his favorite track of the year was the musician's "How Much a Dollar Cost," from his
To Pimp a Butterfly
album. He also jokingly said he would side with Lamar over Drake in a rap battle. Lamar's latest album
DAMN
. is now the biggest U.S. album debut this year, selling 603,000 copies or the equivalent in streaming and downloads in the week since its release on April 14, tracking service Nielsen Music said on Saturday.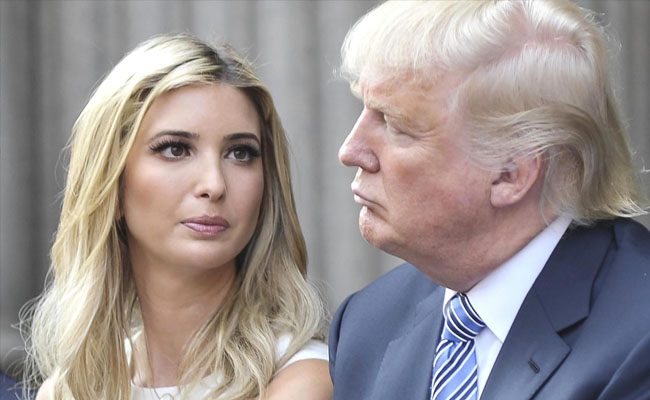 15 Politicians and Their Amazing Daughters
What is the feeling of becoming a politician's daughter? Many young ladies dream of that scenario. Some might think that it is like becoming a princess of a royal family. Becoming a politician's daughter comes with perks — as well as difficulties for sure. Many of these young women struggle…
click here to read more
Advertisement
Kendrick Lamar has opened up about the valuable lesson he learned from former U.S. President Barack Obama. The 29-year-old rapper, who met with Obama early last year, explained he's more focused on self-reflection and looking to the future after an in-depth conversation with the former commander-in-chief.