Keira Knightley Makes Public Appeal to Help African Famine Victims
Celebrity
| |
Advertisement
Urging people to get behind a Disasters Emergency Committee (DEC) appeal Knightley, 31, said that on a previous visit to war torn South Sudan she had seen families suffering, and that the situation had now reached crisis point. "When I visited South Sudan, I saw for myself how families are suffering," she explained. "They're not just pictures in the news, they're people. "Right now, millions of people across East Africa are at risk of starvation if we don't act. That's a delay that will actually cost lives. It already is. Don't delay, donate." The appeal from the DEC, the banner under which 13 U.K. aid charities combine to tackle aid crises, has also been backed by her
Love Actually
co-star Bill Nighy and Oscar-winning actor Eddie Redmayne. Launching the appeal last week, Redmayne said, "In South Sudan, Somalia, Kenya and Ethiopia the plight and suffering is on a scale never seen before. Where there were rivers, not even a drop of water now. Where there was livestock, now just carcasses and bones. People can't wait any longer." Although the DEC appeal raised more than $24 million in its first week, it is dwarfed by the $4.4 billion UN experts estimate governments and charities from around the world will need to avert a famine. Actor Ben Stiller is also trying to garner donations to help the people of East Africa via a social media campaign. Knightley and Nighy are also helping raise funds for Comic Relief
on Friday
, as they will appear in a special TV sequel to the 2003 film
Love Actually
, airing as part of the British charity's Red Nose Day telethon. Redmayne is also helping Comic Relief, having voiced a special audiobook version of J.K. Rowling's
Harry Potter
spin-off
Fantastic Beasts and Where To Find Them
, the film adaptation of which he starred in last year.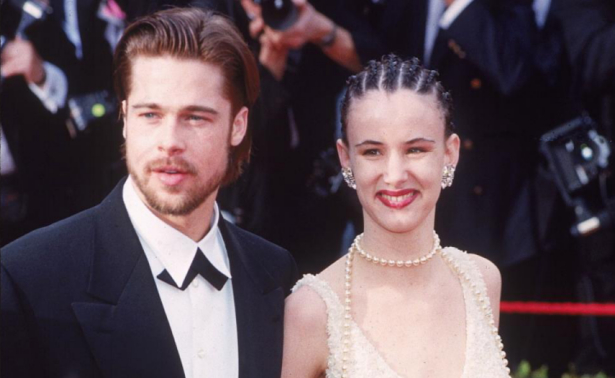 See The First Time These Celebrities Hit the Oscars Red Carpet
With award season already underway, there's much anticipation for the Academy Awards to see which of the nominees will be the big winners of the night - as well as what the stars will wear on the Red Carpet. As films' biggest night approaches, here's a little throwback to some…
click here to read more
Advertisement
British actress Keira Knightley is desperate for members of the public to help victims of the famine in East Africa. Experts at the United Nations (UN) declared famine conditions in parts of South Sudan and Somalia last month, with around 16 million people in the two countries, as well as parts of Ethiopia and Kenya at risk of starvation.