Katy Perry: 'I'll Forgive Taylor Swift if She Says Sorry'
Music
| |
Advertisement
"If she says sorry, sure," Perry wrote on Twitter in response to fans who asked if she'd be willing to record a song with Swift. Their rivalry is said to have kicked off in 2013, when Perry was accused of stealing three back-up dancers from Swifts's Red World Tour for her own Prism World Tour. The feud was fueled when Swift seemed to have referenced their disagreement in a 2014 interview with
Rolling Stone
, when she claimed her hit song "Bad Blood" was about a "straight-up enemy" who tried to sabotage her trek. "She did something so horrible. I was like, 'Oh, we're just straight-up enemies'. And it wasn't even about a guy! It had to do with business," Swift said at the time. "She basically tried to sabotage an entire arena tour. She tried to hire a bunch of people out from under me… So now I have to avoid her. It's awkward, and I don't like it." Despite Perry refusing to talk about the spat in interviews, in the past she vented her frustration by issuing thinly-veiled insults toward her former friend on social media. After the
Rolling Stone
interview was published, the "Rise" singer took to Twitter and posted, "Watch out for the Regina George in sheep's clothing," a reference to Rachel McAdams' two-faced character in
Mean Girls
. The bitter fall out grabbed headlines again recently after Swift split from DJ Calvin Harris, who later accused the "Shake It Off" star of trying to "bury" him like she did to Katy Perry.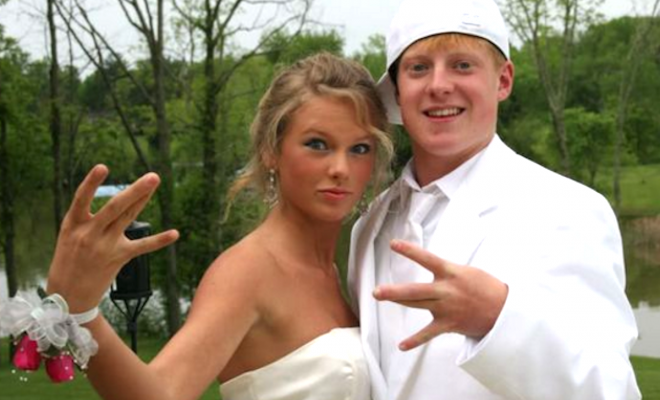 Celebrity Prom Photos You Won't Believe Are Real
These celebrities' crowns and corsages may have ruled the school, but these embarrassing photos of their prom nights are totally ruling the Internet. Even Blake Lively had it rough. Ahh stars, they are just like us! Let's take a look at some seriously awkward prom pictures of Taylor Swift, Ellen DeGeneres,…
click here to read more
Advertisement
Singer Katy Perry has shocked fans after offering to end her feud with pop star rival Taylor Swift during a Twitter Q&A session on Saturday. The musicians have been on bad terms for years, but there is a chance for the conflict between them to end, and Perry is even open to working with the "Blank Space" hitmaker if certain conditions are met.