Kardashian Sisters Support Planned Parenthood
Politics
| |
Advertisement
Their visit comes after the Republican majority in the House of Representatives voted to repeal Barack Obama's Affordable Care Act earlier this month, passing President Donald Trump's controversial American Health Care Act, which, if passed by the Senate, would eliminate funds for many of Planned Parenthood's services. The sisters took to social media after their visit on Friday, and posed for a group photo with staff members. "My sisters and I visited Planned Parenthood recently and learned that the House of Representatives forced through a bill that strips health care coverage from millions of people and raises health care costs, including Planned Parenthood patients," Kim Kardashian captioned her Instagram post. "They are such an amazing place that provides so much to so many!" she added. "Visited @PPLosAngeles yesterday and learned so much," Khloe Kardashian wrote on Instagram. "2.5M rely on PP for care -birth control, cancer-screenings, STD testing and so much more!" Both Kim and Khloe added the hashtag #istandwithpp to their posts. The Kardashians join celebrities including Lena Dunham, Charlize Theron, Lily Collins, Anna Paquin, Connie Britton, Scarlett Johansson, and America Ferrera who have voiced their unwavering support for Planned Parenthood, with many taking part in the social media campaign Pink Out Day back in March to support the organization. "We'll never stop fighting for our health, rights and communities," wrote actress and director Elizabeth Banks. "I believe in a woman's right to safe, affordable, accessible, and legal reproductive healthcare," tweeted Emily Ratajkowski. "That's why I #standwithPP."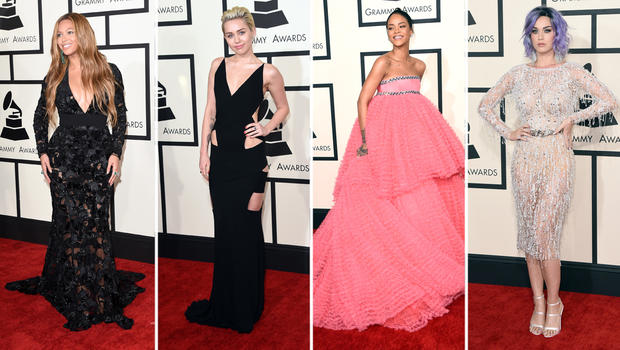 Must-See 2015 Grammy Awards Red Carpet Looks
The 2016 Grammy Awards will be held on February 15th and there is much anticipation to see what the biggest artists will be wearing. In the midst of award season, here is a recap of the must-see looks from the 2015 Grammy Awards!
click here to read more
Advertisement
Kim Kardashian, Khloe Kardashian and Kourtney Kardashian have pledged their support to Planned Parenthood. The non-profit organization provides vital sexual healthcare to women in the U.S., and the reality stars visited the center in Los Angeles to understand more about the services Planned Parenthood offers.