Kanye West To Stream Fashion Show In Cinemas
Celebrity
| |
Advertisement
West surprised the industry with a last-minute announcement on Twitter Monday revealing he will debut his new collection during the fashion showpiece in the Big Apple. However, the announcement angered at least one fellow fashionista. Luxury street wear designer Anne Bowen told
Women's Wear Daily
, "Kanye knows he is a media sensation and it is just not ethical to do this. It's like we are David and he is Goliath. We have put our heart and soul into our show, and should not be stepped on like this." Tickets to the cinema screenings are on a first come, first served basis and will be available from Tuesday.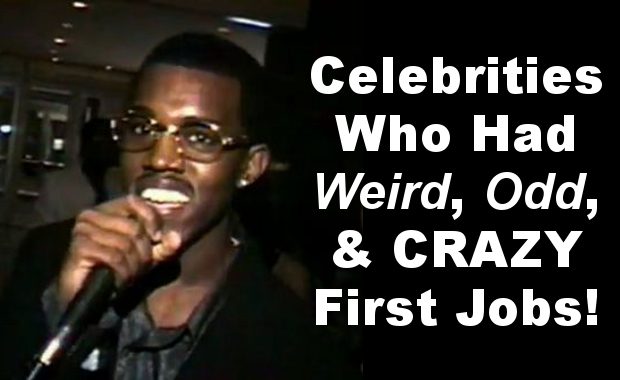 Celebrities Who Had Weird, Odd, And Crazy First Jobs!
If you know anything about acting and the cutthroat world of auditions before finally hitting it big in Hollywood, you know it isn't easy. Many of the most famous names in Hollywood and from around the world didn't just head on over to L.A. and La-De-Da lickety-split, they were starring in…
click here to read more
Advertisement
Kanye West will live stream his runway show at New York Fashion Week in cinemas across the U.S., Australia, and Europe, the rapper announced. The singer and fashion mogul will show his Kanye West X Adidas Originals Collection – dubbed Yeezy Season 2 – at noon New York time on Wednesday and fans across the world will be able to see the event in cinemas.