Kanye West Calls Out Kid Cudi Onstage: 'I Feel Disrespected'
Music
| |
Advertisement
West took the opportunity to respond to Kid Cudi's comments publicly hours later during his Saint Pablo Tour concert in Tampa, FL. He stopped the music during his track "I Don't Like" to embark on a lengthy rant, in which he told the rapper to respect him and not bad-mouth him again. "Kid Cudi, don't ever mention 'Ye name," he said, referring to himself in the third person. "I birthed you… Don't try to say who I can do songs with. You mad 'cause I'm doing songs with Drake? Ain't nobody telling 'Ye who to do songs with! Respect the God! "You know how many people wish they could be signed to G.O.O.D. Music, get they life changed? Have that opportunity? Never forget that. I'm so hurt. I feel so disrespected… Why y'all got to come at me?… Don't never mention my name in a bad manner. None of y'all!"
My tweets apply to who they apply. Ye, Drake, whoever. These niggas dont give a fuck about me. And they aint fuckin with me.

— The Chosen One (@KidCudi) September 14, 2016
Drake also addressed the comments onstage during a concert in Oakland, CA on Wednesday but in a more subtle manner. "Boy, you getting way too high. You need to cut it. Real talk," Drake said, making the "cut it" sound like "Cudi." The sentence references O.T. Genasis' 2015 song "Cut It." During his Twitter rant, Kid Cudi, real name Scott Mescudi, claims his rap rivals kept him close out of fear and he is done with being loyal to those who aren't to him. He also wrote he was fed up of keeping quiet out of "blind loyalty," adding he is now a "threat" to those artists.
Ive been loyal to those who haven't been to me and that ends now. Now im your threat.

— The Chosen One (@KidCudi) September 14, 2016
The rappers have collaborated on tracks a number of times, including West's "All of the Lights" and most recently "Father Stretch My Hands" from his album
The Life of Pablo
.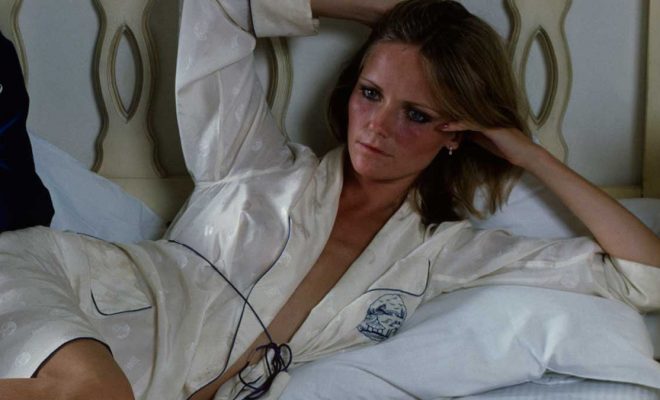 Cheryl Tiegs Was the First Ever 'Supermodel;' See the Photos You Forgot About
For the younger generation, the name Cheryl Tiegs might not mean much, but for older folks out there the name will most certainly ring all sorts of bells. Tiegs is considered to be the first "supermodel" to find international fame. At 17, after appearing in a swimsuit ad for Cole bathing suit…
click here to read more
Advertisement
Kanye West stopped his concert on Wednesday night to call out former protege Kid Cudi for "disrespecting" him in a Twitter rant about fake artists. The "Day 'n' Nite" star had a major breakthrough in his career when West signed him to his G.O.O.D. Music label in 2008, which he left in 2013. On Wednesday he went on a Twitter rant, blasting "fake" rappers who make "corny s**t" and "wont be lasting too much longer." He later clarified he was referring to "Ye," aka Kanye and Drake, who "dont give a f**k about me."