Johnny Depp Seeking Financial Confidentiality Agreement With Amber Heard
Entertainment
| |
Advertisement
Pirates of the Caribbean
star is currently locked in a bitter divorce battle with the 30-year-old actress after she filed papers to end their 15-month marriage in May.
They are reportedly working towards a monetary settlement, as they are not thought to have a pre-nuptial agreement in place, but in new documents obtained by TMZ on Wednesday, the 53-year-old claims Heard has refused to sign privacy papers which would keep details of his finances sealed. The actor's lawyer, Laura Wasser, concedes that Heard is entitled to know some information about his monetary situation in order to get a fair share in the divorce settlement, but she wants to prevent further details from leaking to the press as Depp does not his wealth becoming headline news. Wasser goes on to allege, "Heard and/or her counsel have participated in at least one media story which contained specific provisions from prior settlement communications." Depp has also taken issue with Heard's requests for details about the earnings of his Hollywood Vampires bandmates Joe Perry and Alice Cooper, branding them "irrelevant." According to
People
, a judge has already granted Depp's court request demanding to keep his finances private, while any witnesses or experts called to submit statements or testimonies during the trial will also have to sign non-disclosure agreements. The latest battle comes after Heard secured a temporary restraining order against her estranged husband, after accusing him of domestic violence. The actor has vehemently denied the accusations, and Wasser promptly shot down the allegations, declaring: "Amber is attempting to secure a premature financial resolution by alleging abuse."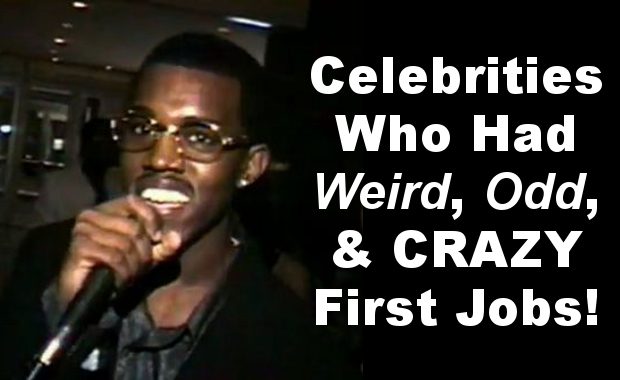 Celebrities Who Had Weird, Odd, And Crazy First Jobs!
If you know anything about acting and the cutthroat world of auditions before finally hitting it big in Hollywood, you know it isn't easy. Many of the most famous names in Hollywood and from around the world didn't just head on over to L.A. and La-De-Da lickety-split, they were starring in…
click here to read more
Advertisement
Johnny Depp has refused to reveal his financial details to estranged wife Amber Heard until she signs a confidentiality agreement. The