Jeremy Renner's Ex-Wife Demanding Payment of Child Support Debts
Entertainment
| |
Advertisement
Avengers
star finalized his divorce from Sonni Pacheco in December, a year after she filed to end their 10-month marriage, and as part of the settlement, Renner agreed to pay $13,000 -a-month in child support for the former couple's three-year-old daughter, Ava, and also hand over five percent of any money he makes over $2.3 million per year.
However, in new court papers obtained by TMZ, Canadian model Pacheco claims she is owed more than $48,000, after her ex allegedly failed to keep up with the monthly child support payments. She has also taken aim at the 45-year-old for reportedly refusing to cover half of the costs of Ava's $1,600 monthly pre-school tuition fees, while she has documented a text message exchange between the warring parents in her legal papers. In the text messages, Renner is said to have told his ex: "I'm not sure why you keep coming after more money here Sonni. I don't have the cash to give you. I'm sorry you can't figure out how to care for (Ava) with over 300k ($300,000)." Pacheco wants a judge to order Renner to bring his child support payments up to date, and pay for all of Ava's schooling, according to TMZ. Renner's lawyers have yet to respond to the demands. It's the latest dispute between the pair to hit headlines since the split. At the height of the ex-couple's custody battle, Renner suggested Pacheco was an unfit mom, accusing her of leaving their young daughter alone for 15 minutes to attend a party and choosing alcohol over breastfeeding. The actor also accused Pacheco of plotting to blackmail him by threatening to release intimate videos if he reneged on a deal to help settle her immigration issues. Pacheco fired back with her own legal papers, insisting her estranged husband was lying, adding she stopped breastfeeding because her diet was making little Ava gassy.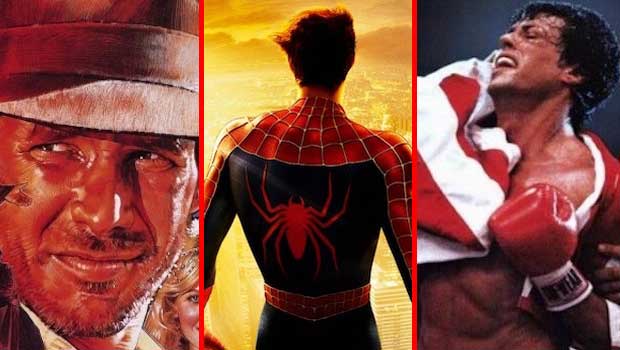 Can You Identify These Iconic Movies With Only Parts of Their Posters?
click here to read more
Advertisement
Jeremy Renner's ex-wife has accused the actor of falling behind on his child support payments. The