Jennifer Lawrence Is World's Top Earning Actress
Advertisement
The Hunger Games
star, 26, earned an estimated $46 million before tax from June 2015 to June this year, topping the list compiled by editors at
Forbes
.
The past year saw Lawrence appear in the final installment of the film series which made her a Hollywood superstar,
The Hunger Games: Mockingjay – Part 2
, receive an Academy Award nomination for Best Actress for her role in David O. Russell's
Joy
, and star as Mystique in superhero sequel
X-Men: Apocalypse
. Despite remaining at number one on the annual
Forbes
list, her earnings were down from $52 million in the previous year, and well below the figure made by the highest paid male actor, Dwayne 'The Rock' Johnson, who took home $64.5 million over the same period. Meanwhile,
Ghostbusters
star Melissa McCarthy climbs up to second place, earning an estimated $33 million, with Scarlett Johansson taking third with $25 million. Rounding out the top five are Jennifer Aniston, whose earnings of $21 million included money received for endorsement deals from top airline Emirates, beverage brand Smartwater, the Aveeno skincare range, and Living Proof shampoo, and Chinese actress Fan Bingbing, who banked $17 million. Also included in the top 10 are Charlize Theron, Amy Adams, Julia Roberts, Mila Kunis, and Bollywood star Deepika Padukone.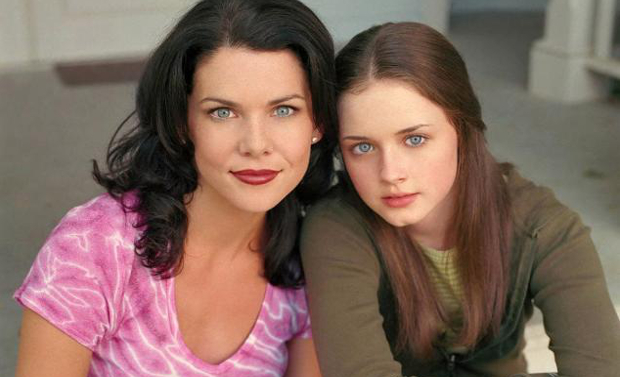 'Gilmore Girls' Then & Now
Unless you've been living under a rock, you've definitely heard about the Gilmore Girls revival debuting on Netflix later this year. The cultural phenomenon will return after nearly a decade off the air for four 90-minute episodes and have chapters based around the seasons (winter, spring, summer, and fall). Since we can't…
click here to read more
Advertisement
Jennifer Lawrence has maintained her title as the world's highest paid actress for the second straight year.