Jeffery Tambor Urges Hollywood to 'Give Transgender Talent a Chance' in Emmy Speech
TV
| |
Advertisement
Transparent
at the 2016 Primetime Emmy Awards. The star won his second consecutive trophy for Best Actor in a Comedy thanks to his portrayal of transgender female Maura Pfefferman at
Sunday's
ceremony, and he used his acceptance speech to urge Hollywood decision makers to create more opportunities for trans actors in entertainment.
"Now, listen to me,"
Tambor
began. "I'm not going to say this beautifully. But to you people out there, you producers and network owners, and agents, and you creative sparks, please give transgender talent a chance. Give them auditions. Give them their story. Do that. "And also, one more thing: I would not be unhappy were I the last cisgender male to play a female transgender on television. We have work to do." Cisgender is a term used to describe those who have a gender identity which matches the sex they were assigned at birth.
Tambor
's boss,
Transparent
creator Jill Soloway echoed his sentiments when she accepted her own prize for Best Directing for a Comedy Series, saying, "I've always wanted to be part of a movement – civil rights movement, the feminist movement. "This TV show allows me to take my dreams about unlikeable Jewish people, queer folk, trans folk, and make them the heroes…. Thank you to the trans community for your lived lives. We need to stop violence against transgender women and topple the patriarchy. Topple the patriarchy!"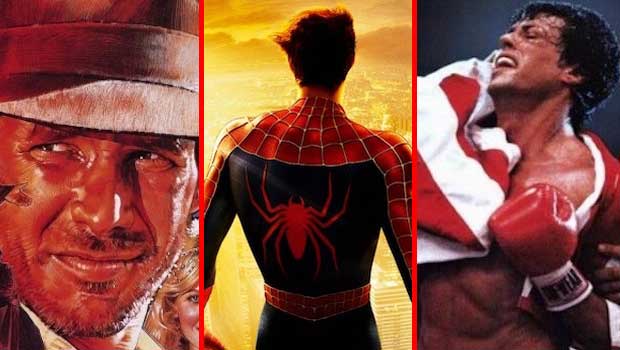 Can You Identify These Iconic Movies With Only Parts of Their Posters?
click here to read more
Advertisement
Actor Jeffery Tambor pleaded with entertainment bosses to "give transgender talent a chance" as he accepted a trophy for