Inside Fernando Caruncho's Favorite Gardens From Around the World
Advertisement
Parc de Bagatelle, Paris
"The French have mastered the idea of charm within the gardening world." –
Vogue
Created in 1775, the Parc de Bagatelle is one of four botanical gardens in the City of Paris. Its charming chateau, which was built during Queen Marie-Antionette's reign, provides a royal touch to the grounds.
Parc del Laberint d'Horta, Barcelona
"I love how this vintage-style garden continues to be a well-preserved respite from the busy city life that surrounds it." –
Vogue
Designed in 1792 by Domenico Bagutti, Parc del Laberint is the oldest garden in Barcelona. Most famous for its dynamic maze, this stunning landscape is a must if you find yourself in Barcelona.
Garden of Museo Sorolla, Madrid
"The design of the garden reflects the landscaping style of the '20s: poetic and cheerful." –
Vogue
Famous for his abstract use of light to illuminate landscapes, Joaquin Sorolla Bastida reflects his love of the natural world in his home and paintings. In tribute, his home was converted into the Museo Sorolla in 1932.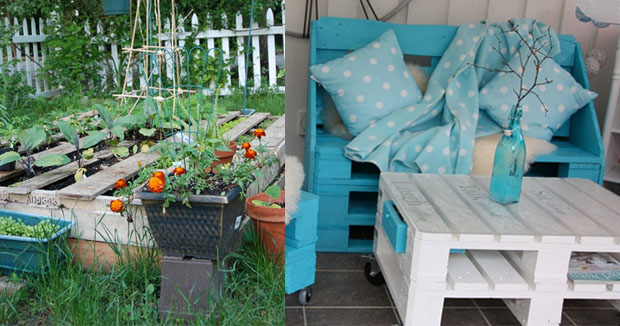 Creative Ways to Use Wooden Pallets in Your Home
They may not look like much, but wooden pallets can transform into works of art with just a little bit of touching up. From gardens to couches, to bookcases and bike racks, there is literally no end to what a pallet can be repurposed for. Check out some of the…
click here to read more
Advertisement
Surrounded by flowerbeds and greenery, a landscape architect gets to transform their imagination into a true vision of beauty. Known for geometrics, renowned Spanish landscape designer Fernando Caruncho spent 34 years building a legacy of gardens. Bonding the correlation between architecture and gardening, these are a few of Caruncho's favorite gardens.