Insane Bodycam Footage Shows Officer Rescue Man Trapped in Burning Vehicle
Advertisement
"This car going to blow up, I believe, ma'am," said the man. The scene when the officer arrived is described on the YouTube page: "A man was yelling for help from a small rear driver-side window. Whitney retrieved his fire extinguisher and tried to put out the fire, then began trying to extricate the person trapped in the car. The impact of the accident had bent the frame and all the doors were jammed shut, so Whitney bent the door frame back enough to pull the man through the small rear window. As he was doing this, an explosion from under the hood knocked off his hat and body-worn camera." Watch: Whitney was able to save the man's life, but as the YouTube video reveals, the man was not the driver of the vehicle, who unfortunately Whitney could not save. "The driver of the vehicle (who could not be seen until after the flames were extinguished) burned to death in the fire. Without Whitney's rescue, the passenger likely would have suffered the same tragic death as the driver, as the backseat was completely melted and gutted within minutes. Other officers on scene described the heat from the fire as unbearable from 50 feet away."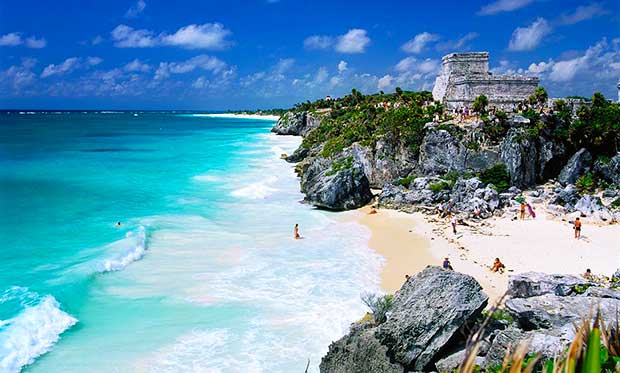 Trip Advisor Reveals Top 10 Travel Destinations On The Rise
On Wednesday, travel site Trip Advisor unveiled its list of the 10 best up-and-coming travel destinations around the world for 2016. Take a look through the 10 slides and Trip Advisor's reasons for why these places are going to be 2016's hottest travel destinations.
click here to read more
Advertisement
Harrowing bodycam footage is going viral after showing a police officer responding to a call of a man trapped in a burning SUV and rescuing him moments before the car exploded into flames. According to a YouTube video uploaded by "PoliceActivity" on Aug. 19, senior police officer Dan Whitney responded to a 3 a.m. 911 call of an SUV "engulfed in flames against a large tree." The footage starts with the officer speeding toward the scene as the 911 dispatch is heard between the operator and the man who called in the accident.