This Husky Cannot Stop Sneezing Not Matter How Hard He Tries
Advertisement
Just when he thinks they are gone, they start up again! Check out the adorable sneezing dog below!
Bonus video!!! Check out this overload of cuteness with this dachshund who is enjoying bath time.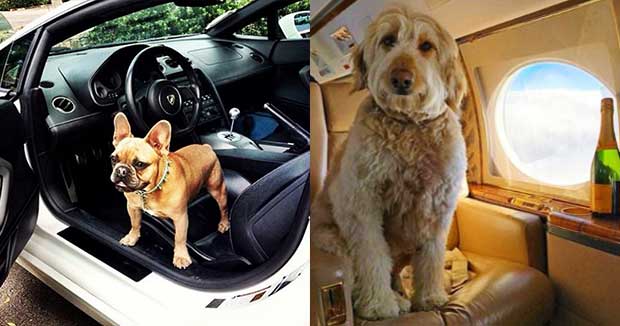 Meet the Rich Dogs of London Living the Most Lavish Life
If you've ever checked out the Rich Kids of London Instagram, you've seen the elaborate and lavish lifestyle some teens are living in the city of London. The teens are now taking the pictures to the next level with a new account strictly for their pets. The account, called Rich Dogs of London,…
click here to read more
Advertisement
Bless you!!! Looks like allergy season got to this husky! Perhaps the husky stumbled upon something he is allergic to, but whatever the reason is, the dog cannot stop sneezing!