High School Football Team Surprise Cheerleader Battling Leukemia With Orange Roses
Advertisement
Head Coach Joey Brown told
KRCR News
that the entire idea belonged to #55 Ryan Caetano, and as such, "We took care of family business, before we took care of business on the field."
Cougar Football = FAMILY #ashleystrong pic.twitter.com/KvdOTF0Acs

— Joey Brown (@CoachBrown_FHS) September 3, 2016
Adamietz took to Twitter to express her emotions and her thanks to her team: The video has been viewed over five million times and thousands have come out in support of Adamietz.
A crowd-funding page
has been created for those who would like to help her in her continuing fight against Leukemia.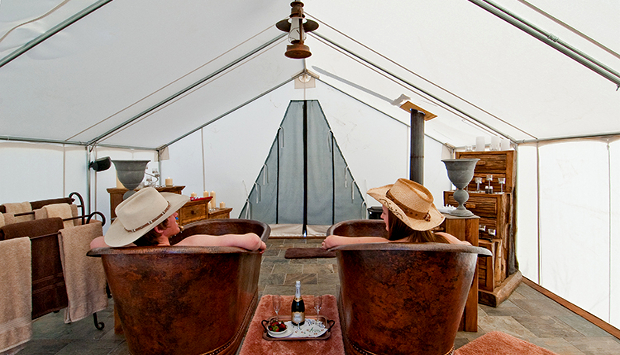 Gone Glamping! Images That Will Inspire You to Go Glamping This Summer
Camping usually involves bugs, tents, and the possibility of bears, but there's a new trend when it comes to camping this summer. Glamping is the glamorous way of bonding with nature, combining style and luxury with camping. Similar to regular camping, glamping allows you to feel at home while being…
click here to read more
Advertisement
The hashtag #AshleyStrong has been making the waves in honor of Palo Cedro, California, Foothill High School cheerleader Ashley Adamietz. But why? Last Friday, as the Foothill Cougars football team made their way onto the field for the game, each member of the 57-strong team walked by the line of cheerleaders as they always did, but this time, they each laid an orange rose at the feet of Adamietz. The senior cheerleader was diagnosed with Chronic Myeloid Leukemia in early August, attending chemotherapy ever since, and the orange roses were meant to raise Leukemia awareness.