Hangovers May Soon Be a Thing of the Past Thanks to a New Type of Alcohol
Advertisement
The Independent.
Nutt has currently patented about 90 different kinds of the alcosynth compounds and "two of them are now being rigorously tested for widespread use," Nutt explained. "It will be there alongside the scotch and the gin, they'll dispense the alcosynth into your cocktail and then you'll have the pleasure without damaging your liver and your heart," he shared. "They go very nicely into mojitos. They even go into something as clear as a Tom Collins. One is pretty tasteless, the other has a bitter taste." Nutt was able to develop the alcosynth by studying similar "substances that work on the brain in a similar way to alcohol." Together with his team, Nutt was able to create a non-toxic drug that imitates alcohol without all of the baggage. If the product is successful, it could replace typical alcohol by 2050. "We know a lot about the brain science of alcohol; it's become very well understood in the last 30 years," Nutt shared. "So we know where the good effects of alcohol are mediated in the brain, and can mimic them. And by not touching the bad areas, we don't have the bad effects." Besides being hangover-less the next morning, alcosynth is supposed to be able to control how drunk you get. "We think the effects round out at about four or five 'drinks,' then the effect would max out," he said. "We haven't tested it to destruction yet, but it's safer than drinking too much alcohol. With clever pharmacology, you can limit and put a ceiling on the effects, so you can't ever get as ill or kill yourself, unlike with drinking a lot of vodka." Nutt has experimented with this technology in the past, but used a derivative of benzodiazepine, which is in the family as Valium. This time around he left out the benzodiazepine, but is still keeping the rest of the makeup under wraps. Cheers to a night out without the headache!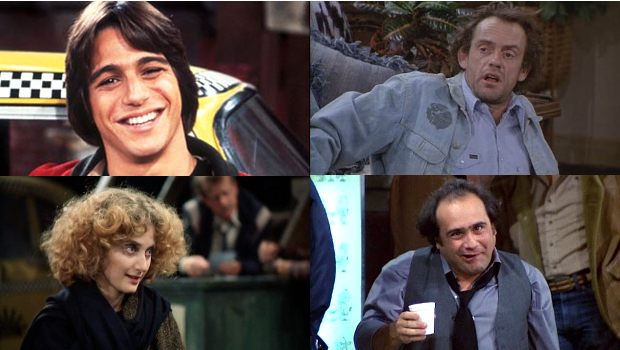 See the Cast of 'Taxi' Then and Now
The ensemble cast of Taxi made audiences laugh every week from 1978 to 1983. In the process, Taxi turned all of its actors into stars. What happened to them? Where are they now? Find out right here.
click here to read more
Advertisement
If you've ever turned down that extra glass of wine at dinner or said no to going out during the week because you didn't want to endure that hangover the next day, you might want to listen up. Hangover-free alcohol could be coming to a bar near you. Imperial College Professor and former UK government drug advisor David Nutt, has created a new drink called "alcosynth," which holds all of the same characteristics of regular alcohol, but won't "cause a dry mouth, nausea and a throbbing head," shared