Grandpa's Olympic Subway Ride Goes Viral After He Politely Declines 'Elderly' Seat
Advertisement
The 68-year-old respectfully declined the offer for the seat and then showed off his strength by using the subway pole to hoist himself up in the air, proving that age is only a number. After Barker pulled the impressive stunt, many people ran over to him on the subway to ask how old he was. His grandson shared with
ABC News
that "Barker works out every day with light weights and maximum repetitions and has pulled similar tricks in the past, but never in public."
Someone offered my grandpa a preferred seat for elderly people on the subway and he did this pic.twitter.com/h7QjAM5rRw

— Britton Barker (@b_flex14) August 11, 2016
Barker posted the picture of his grandfather to Twitter where it was quick to go viral. The picture has already been retweeted over 100,000 times and has over 132,000 likes (as of time of publication). "I've never experience anything like it," Barker said of his grandfather's new viral fame. He
continued
, "He's always been one to put on a show and entertain me and my two brothers, so I knew he had something in store. There was no hesitation of any sort or anything like that, he just grabbed the pole and hoisted himself up right there for everyone to see." According to ABC News, this is the fifth Olympics McEntire has attended as a spectator and he plans to go to Tokyo in 2020.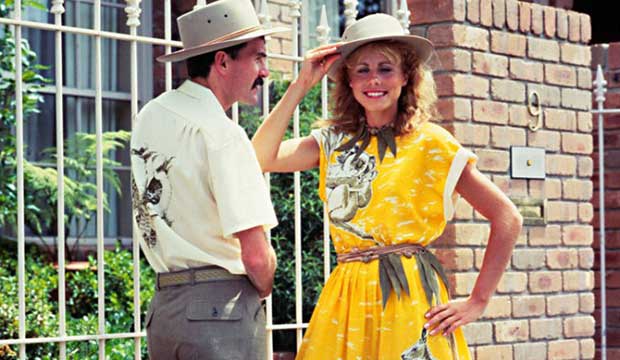 The Most Outrageous Olympic Uniforms Ever
The 2016 Summer Olympics in Rio de Janeiro are just around the corner and the world's greatest athletes are headed to Brazil (unless they're afraid of Zika). But before any country can win a medal, the games must begin. Every two years, the Opening Ceremony starts the games, and the…
click here to read more
Advertisement
This grandfather just won the gold medal for "Most Impressive Subway Ride." While visiting Rio de Janerio to watch the Olympics, Wayne McEntire was riding a subway with his grandson Britton Barker. As they were riding the subway, McEntire was offered a seat reserved for the elderly.