Golf Legend Arnold Palmer Dies at 87
Advertisement
Known as "The King," Palmer was one of the giants of golf, having won a total of 62 titles on the PGA Tour over the course of his 52-year career, making him the fifth-most winning player of all time. He claimed the trophies in three of the four major PGA championships – the U.S. Open, The Open Championship, and the Masters Tournament, which he won four times. Palmer was also part of "The Big Three," a trio of golfers also including Jack Nicklaus and Gary Player, who are widely credited with helping making golf popular around the world throughout the 1960s. He was inducted into the World Golf Hall of Fame in 1974, and in 2004 he made his 50th and final appearance at the Masters and received the U.S. Presidential Medal of Freedom that same year. Palmer retired from professional golf in 2006, but stayed connected to the sport as the owner of a golf club in Florida, and also served as a consultant for the Golf Channel. He also helped design several golf courses across America. Following the news of his death, many golfers and fans alike took to social media to pay tribute to the icon. Tiger Woods tweeted, "Thanks Arnold for your friendship, counsel and a lot of laughs. Your philanthropy and humility are part of your legend. It's hard to imagine golf without you or anyone more important to the game than the King."
Thanks Arnold for your friendship, counsel and a lot of laughs. Your philanthropy and humility are part of your legend.

— Tiger Woods (@TigerWoods) September 26, 2016
(2/2) It's hard to imagine golf without you or anyone more important to the game than the King.

— Tiger Woods (@TigerWoods) September 26, 2016
U.S. broadcaster Larry King added, "From one King to another, RIP Arnold Palmer. A class act and true champion of his sport. #RIPKing", while country singer and avid golfer Darius Rucker added, "Today I lost a good friend and the world lost a legend. RIP Arnold Palmer!!!"
From one King to another, RIP Arnold Palmer. A class act and true champion of his sport. #RIPKing

— Larry King (@kingsthings) September 26, 2016
Today I lost a good friend and the world lost a legend. RIP Arnold Palmer!!!

— Darius Rucker (@dariusrucker) September 26, 2016
Other tributes came from the likes of pro golfers Sergio Garcia, Lorena Ochoa Reyes, Dustin Johnson and Peter Jacobsen, while entertainers Morgan Fairchild, Kevin Zegers, George Wallace, Kid Ink, and Questlove also added their condolences.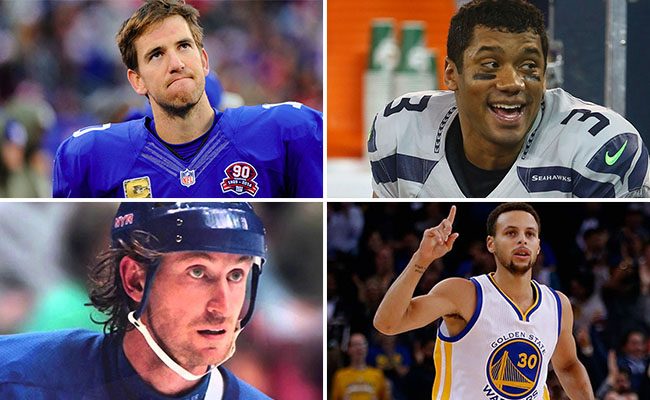 Are You an Expert on These Famous Athletes?
click here to read more
Advertisement
Golf legend Arnold Palmer has passed away. The revered sportsman, who celebrated his 87th birthday just two weeks ago on September 10, died on Sunday in Pittsburgh, PA according to the U.S. Golf Association.