Gigi Hadid: 'My Inner Fighter Defended Me in Milan'
Advertisement
Giving her side of the story in Lena Dunham's "Lenny Letter," Hadid has explained how she felt in the moment. "I played volleyball, and my coaches talked about muscle memory. I started boxing two years ago and I always remembered that. Since then, I hadn't been in a situation that forced me to fight back, but it just came out when he grabbed me – it wasn't a choice. I do have that fighter in me," she writes. "Honestly, I felt I was in danger, and I had every right to react the way I did. If anything, I want girls to see the video and know that they have the right to fight back, too, if put in a similar situation." She believes it's important for females to learn self-defense as it'll help in the situation rather than "freezing up." But what angered her more than the incident itself is the negative reactions to her actions, as she recalled seeing one article reading, "Not model behavior. Gigi aggressively lashes out and elbows fan in the face after he tries to pick her up." "That's when I really got p**sed," she fumed. "First of all, it was a woman who wrote the story with that headline. What would you tell your daughter to do? If my behavior isn't model behavior, then what is? What would you have told your daughter to do in that situation?" Hadid's own mother, Yolanda Foster, messaged her to say "good girl" when she learnt of what had happened. Sediuk has also spoken out exclusively to
The Hollywood Reporter
regarding his actions, insisting he did it because he feels Hadid and her close pal and fellow model Kendall Jenner have "nothing to do with high fashion."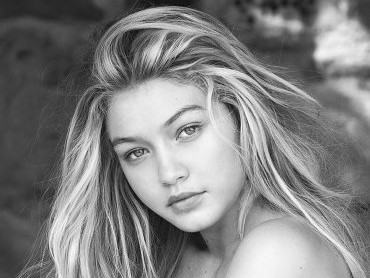 Celebrities Who Look Amazing Without Makeup
Celebrities tend to be idealized for their beauty, clothes, and especially their incredible makeup. We often forget that, behind all that makeup, celebrities are just like us. Here are some the prettiest celebrities without makeup!
click here to read more
Advertisement
Gigi Hadid unleashed her "inner fighter" when picked up by a stranger in Milan as felt she was in "danger." The 21-year-old model made headlines earlier this month when she was filmed elbowing a man, later confirmed as prankster Vitalii Sediuk, in the Italian city after he lifted her off the ground as she made her way to a car. In the video, Hadid is heard shouting at Sediuk, demanding he let her go, and while some praised her for standing up for herself, others disapproved of her outburst.