Gene Simmons' Home Raided by Police
Lifestyle
| |
Advertisement
Officer Mike Lopez told the Los Angeles Times, "The search is not related to Simmons and his family." The KISS star's representative revealed the LAPD asked the family not to discuss the investigation to avoid compromising it. A statement reads, "They visited Mr. and Mrs. Simmons at their home to discuss a crime that may have occurred on their property last year while Mr. Simmons was away on tour with KISS. Neither Mr. Simmons nor any member of his family is a person of interest in the investigation and they are co-operating fully with the investigation." Reports suggest police officers left the Simmons estate with computers and other equipment.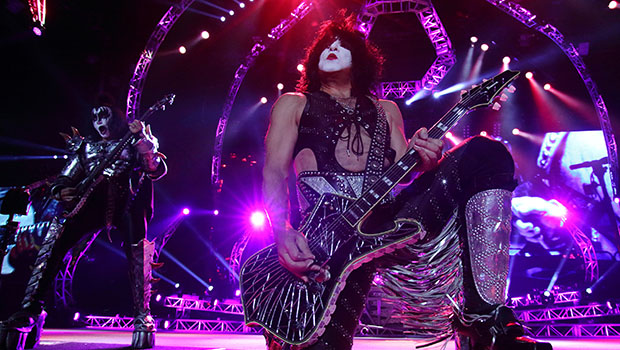 20 Richest Rock Stars
Fame and fortune, the two are inseparable. Rock stars like Ringo Starr or Gene Simmons prove that you can't have one without the other. Whether they are driving luxury Porsches or residing in New York City penthouses, these music celebrities have big wallets — and also big hearts — when it comes…
click here to read more
Advertisement
The Los Angeles Police Department's Internet Crimes Against Children Task Force officials arrived at Gene Simmons' Benedict Canyon home with a warrant.