FSU Research Team Makes Breakthrough in Potentially Stopping Zika Virus
Advertisement
A team of researchers from Florida State University, Johns Hopkins University, and the National Institutes of Health has found existing drug compounds that, when working together, can stop the Zika virus from replicating itself (a virus' integral form of survival) as well as eliminating the damages it can cause to unborn fetuses. FSU professor of Biological Science Hengli Tang, Johns Hopkins professors Guo-Li Ming and Hongjun Song, and National Institutes of Health scientist Wei Zheng collaborated on research meant to find a quick way to attack the virus. Their goal was to not create an entirely new drug, which can take a lot of time and money, but to identify existing drug compounds with the attributes necessary to combat Zika. One of the compounds located is already on the market; part of a drug that is regularly used to treat tapeworm. The team worked tirelessly, moving from location to location, each providing resources from their particular field of expertise in order to make sure that the collaborative effort was at full strength. According to
FSU News
, researchers screened 6,000 compounds that were either already approved by the FDA or were in the process of a clinical trial because they could be made more quickly available to people infected by Zika. "It takes years if not decades to develop a new drug," Song told FSU News writer Kathleen Haughney. "In this sort of global health emergency, we don't have time. So instead of using new drugs, we chose to screen existing drugs. In this way, we hope to create a therapy much more quickly." The research was supported by the National Institutes of Health, Florida State University, Emory University and the Maryland Stem Cell Research Fund, and the team hopes to not only continue to find other compounds compatible with their goal, but also to begin testing on animals infected by Zika.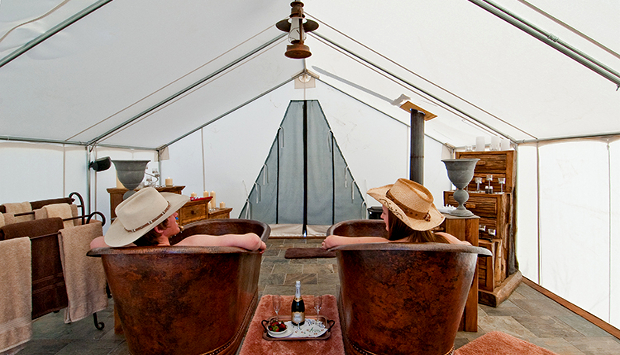 Gone Glamping! Images That Will Inspire You to Go Glamping This Summer
Camping usually involves bugs, tents, and the possibility of bears, but there's a new trend when it comes to camping this summer. Glamping is the glamorous way of bonding with nature, combining style and luxury with camping. Similar to regular camping, glamping allows you to feel at home while being…
click here to read more
Advertisement
The Zika virus was first discovered in 1947, yet most only learned about it last year when an outbreak of the virus spread through South America. But as the outbreak spreads, researchers may have discovered a new way to combat the virus. The Zika virus, among other diseases, can cause microcephaly in fetuses, leading them to be born with severe birth defects. In the United States alone, there have been 584 cases of Zika in pregnant women, with 42 reported in Florida. Not much was learned about the virus when it was first discovered but now, finally, a breakthrough in research has occurred, one which can potentially treat and eliminate the virus.