French Pole Vaulter Reduced to Tears by Rio Crowd's Booing
Advertisement
"In 1936 the crowd was against Jesse Owens. We've not see this since. We have to deal with it," said Lavillenie.
#Rio2016 Las lágrimas de Renaud Lavillenie. Esto no era su sueño olímpico imaginado. Brasil tercermundista. pic.twitter.com/PRdmQa45lT

— José Luis (@josezaragocista) August 17, 2016
The remarks were highly controversial, and Lavillenie quickly apologized on Twitter.
Yes, sorry for the bad comparaison I made. It was a hot reaction and I realize it was wrong. Sorry to everyone. https://t.co/rK5mmuMgqH

— Renaud LAVILLENIE ® (@airlavillenie) August 16, 2016
The damage was done however, and Lavillenie was practically booed out of the building when he received his medal. Several Olympic broadcasters condemned the crowd's actions, including Michael Johnson who told the BBC that, "This crowd should be ashamed. This is not what competition is about. He was really hurt." Da Silva himself later comforted Lavillenie along with Olympic officials after the ceremony. While crowd didn't show it, Da Silva displayed true sportsmanship that is sometimes lost in the highly competitive games.
Pole-vaulter Renaud Lavillenie consoled by Thiago Braz and Sergei Bubka after he was booed at medal ceremony pic.twitter.com/BrMoF3KGA0

— IOC MEDIA (@iocmedia) August 17, 2016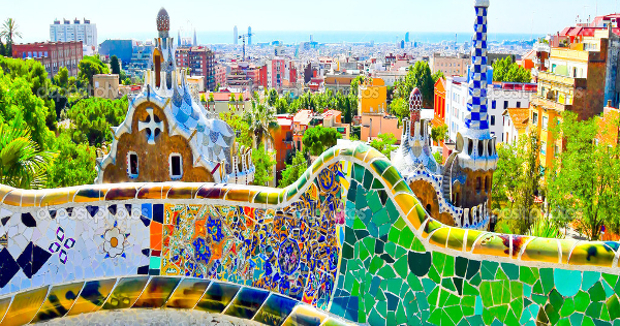 The Most Colorful Cities in the World
Sometimes just visiting somewhere that's bright and cheery will put you in a good mood. Thankfully, there are many places where color is king and streets resemble rainbows. These places may not be near you, but they are accessible and just waiting for you to go and enjoy. So check…
click here to read more
Advertisement
A medal-winning Olympic pole vaulter was brought to tears by the booing of the Rio crowd. French pole vaulter Renaud Lavillenie was in tears after receiving his silver medal Wednesday night. The issue began earlier in the week, when the partisan crowd booed Lavilline as he tried to beat Brazilian Thiago Braz da Silva. Angry, the Frenchman compared his treatment to what Jesse Owens received during the Nazi-era 1936 Berlin Olympics.