Former UFC Fighter Miesha Tate Rescues Girl From Mountaintop
Advertisement
Yahoo! Sports
, the fighter came across a mother carrying her 6-year-old daughter down the 2.6-mile trail on the mountain. The little girl, Kai, had broken her arm at the top of the mountain and her mother was struggling to bring her back down. That's when Tate knew she could lend a hand, literally.
"I saw her meekly built mother struggling to carry her daughter down the mountain so I offered to carry the little girl to the bottom," Tate wrote in a now-viral Facebook
post
. "The mother asked her (
sic
) 6-year-old daughter 'would you rather have me or her carry you down' without hesitation (to my surprise) she quickly replied 'I want HER to carry me.'" Tate posted images of the good deed to Facebook where they've since received thousands of likes. Needless to say, the little girl made it down the mountain safe and sound. Kai's father also posted about the experience to Instagram, writing: "To our rescue and assistance came the amazing @mieshatate the UFC fighter. She offered to help us carry her down the mountain. Such an amazing and humble person to have met. Our family cant thank you enough for all the help. You saved us easily hours of hiking and helped us get her to the hospital sooner. Thank you again."
Kai wasn't the only one who was helped. Tate writes that Kai also helped her as well. "Kai and I learned a lot about each other on the roughly (
sic
) 2 mile descent and It's fair to say she inspired me. We made it all the way down without slipping or falling! We agreed we would both be strong for each other! Team work at it's best!"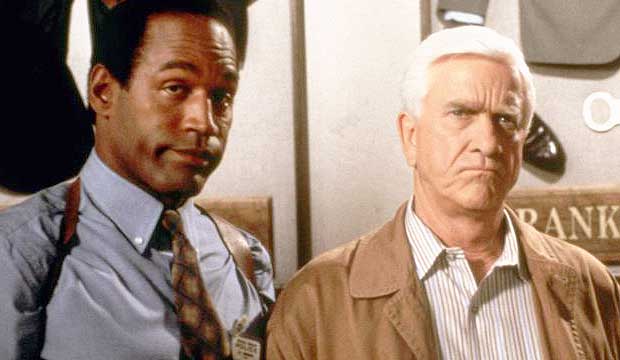 11 Athletes Who Tried To Win in Hollywood
Some stars are amazing athletes. Some sports stars are captivating actors. Very few stars are both. Let's take a look at 11 brave souls who tried to master both sport and screen. They may have been winners on the field or in the ring, but most certainly couldn't conquer the silver screen.
click here to read more
Advertisement
Former UFC fighter Miesha Tate is using her powers for good. On a hike at Mary Jane Falls in Las Vegas, the bantamweight champion was confronted with a situation that was surprisingly geared toward her skill set. According to