Forget the Chair! This Puppy Found the Best Seat in the House
Advertisement
The tiny dog looks pretty comfortable for a few seconds, but the other dog quickly realizes what is going and tries to get him to move. The two dogs playfully fight for their space, with the dog on the ground quickly teaching the puppy that he is not a chair. Looks like someone needs to get this K9 pup a soft and fluffy bed!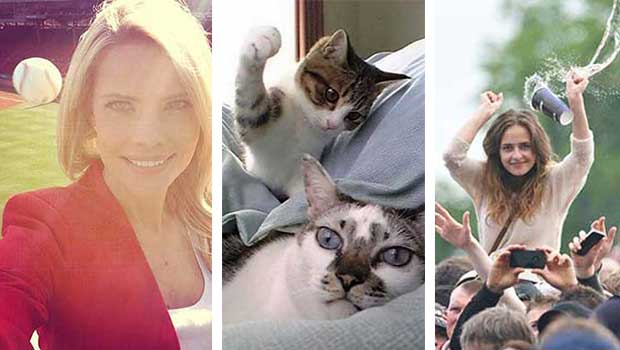 Imminent Disaster in 3...2...1...
Usually, when disaster strikes, it's the aftermath that we see. Nobody is paying attention before! But every once in a while fate would have it that the flash of a camera is more prescient than we realize and those moments before catastrophe are spectacularly frozen in time for us to marvel…
click here to read more
Advertisement
Forget about the lazy boy, this golden retriever has the best seat in the house! In this super adorable video clip, a puppy decides he doesn't need a seat of his own and takes a seat right on the other dog's back. Check it out below!