Fans React to Zendaya Being Cast as Mary Jane Watson in Upcoming 'Spider-Man: Homecoming'
Advertisement
Spider-Man: Homecoming
this past March, her character was identified only as Michelle. However since there are no prominent "Michelles" in the
Spider-Man
mythos, many fans assumed the name was a ruse and she would be playing a known character. After months of speculation,
The Wrap
announced on Thursday
it could confirm that the actress would be portraying Mary Jane Watson. Neither Sony nor Disney have confirmed the report, but that didn't stop fans from engaging in a war of words over the casting news.
The character, first introduced in the comics in 1966, has been the principal love interest for Spider-Man over the last fifty years. The character has crossed over into almost all other-media versions of the story, and was portrayed by Kirsten Dunst in the Sam Raimi trilogy of Spider-Man films released between 2002 and 2007. All previous versions of the character in comics, animation, and live action have been portrayed as white with red hair. Zendaya on the other hand is of African-American, German, and Scottish ancestry with dark hair, though she has previously dyed it red. As has become par for the course with comic book film casting, especially those that vary from the "traditional" version of the character, social media blew up in debate over the casting. Some were in full support, including
Spider-Man
comics writer Dan Slott.
Heroes & great characters come in every color
& they are for EVERYONE.
There's nothing about Peter Parker or Mary Jane
that HAS to be white.

— Dan Slott (@DanSlott) August 19, 2016
Zendaya is the first black woman to star in the Spider-Man series AND she's going to play Mary Jane. I HAVE NEVER BEEN SO HAPPY

— ,, (@riversholland) August 18, 2016
Yep, I'm totally cool with Zendaya playing Mary Jane. #SpiderManHomecoming pic.twitter.com/gfzVk4up6o

— Peter Parker (@AgentSpiderMan) August 18, 2016
While others voiced the kind of outrage that has become typical in such situations like this, with some expressing outrage over the actor's race not being in line with the character's previous incarnations.
Since Mary Jane is being played by a Black woman, can MLK be played by a White man in a next movie about him?

— Jason Bergkamp (@keksec__org) August 19, 2016
@GeeksOfColor Nope. Still looks fuck all like MJ. Sorry, but MJ is a white red head. Why can't we just keep characters the same?

— Matt Blake (@mattblake94) August 19, 2016
However, many on Twitter were ready to respond to the trolling, with one in particular delivering a "drop the mic" worthy tweet.
If Mary Jane isn't white with red hair the whole story of a dude who gets bit by a magic spider then wears a leotard falls apart

— Todd Jacobs (@Todd_J) August 19, 2016
Spider-Man: Homecoming
teams Zendaya with Tom Holland, Michael Keaton, Marisa Tomei, Donald Glover, and Robert Downey Jr. and is scheduled for release on July 7, 2017.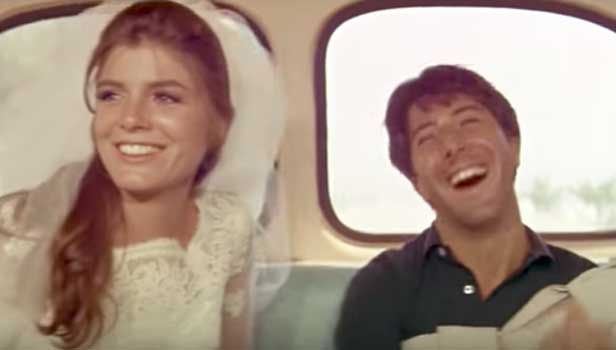 How Well Do You Know Classic Coming of Age Movies? Find Out!
click here to read more
Advertisement
When actress and Disney Channel star Zendaya was initially cast in