The Most Expensive Doughnut in the World Will Set You Back $1,975
Advertisement
The Luxury Zebra Cro. tops the scale at $1,975 for one doughnut. Yes, one single pastry. The doughnut is a black-and-white pastry made "with saffron-infused butter croissant dough, Tahitian gold vanilla beans, and rare Amedei Porcelana chocolate, and is topped with Cristal rosé champagne caviar and gold leaf flakes," shared
Insider
. "After months of testing flavor combinations with some of the world's rarest and specially sourced ingredients, I've created the most luxurious Cro I've tasted!" Dum Dum Donutterie founder, Paul Hurley, told
the Mirror.
The doughnut gets its unusual name because of its striped layers in the doughnut-croissant hybrid base. Unfortunately for Americans, this doughnut is only available in London. So, if you're looking to indulge in this sweet treat, it looks like it is also going to cost you a plane ticket as well! However, if you are in London and want to spend a months rent on a doughnut, you can check it out at London's Just Eat Food Fest from July 22 to 24.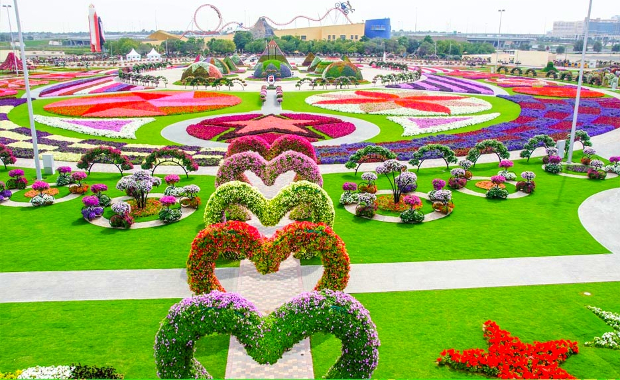 The Most Beautiful Gardens in the World
Have you ever wondered what gardens look like in other countries? Sure, you may have visited beautiful gardens here in America, of which there are plenty, but gardens in far away places can wow you in ways you didn't know possible. From exotic plants to foreign design concepts, these gardens are anything but…
click here to read more
Advertisement
Calling all foodies! You are not going to want to miss this! The doughnut craze has reached a new level with a doughnut from London's Dum Dum Donutterie becoming the most expensive pastry in the world.