English Teen Honors Late Friend by Filling Stadium With Teddy Bears
Advertisement
Aiden's mother, Caroline Jackson,
explained to Today
how the idea developed from there. She revealed that at first, "Aidan wanted to attempt a Guinness world record for the longest line of teddy bears," however he learned that a young boy who passed away recently holds the current record. Based on that, Jackson explained that her son "decided not to challenge the record, so together we came up with the idea of placing teddies on each seat of our local stadium (the 13,000-seat Select Stadium)." With the goal set, Aiden and his family began collecting. The boy explained the process, saying, "We asked people to donate a teddy and a pound. We found that we received a lot more teddies than pounds, but I didn't let this put me off, as I felt that raising awareness of the Olivia Alice Foundation was extremely important." After quickly collecting over 2000 bears, the family focused their efforts on social media. Due to the campaign's wide reach, the Jacksons ended up collecting 10,500 bears. When the day came, the Jacksons and fellow community volunteers began setting them throughout the stadium. Aiden himself helped set up as best he could, though the physical toll wore on him. "Because I have problems with my legs, I couldn't do as much as everyone else," he said. "I wanted to keep going, but I had to rest and then seat teddies on the lower levels of the stadium so I didn't have to go up and down all the steps." Despite those struggles, Aiden was able to appreciate the moment, saying, "The best part was looking round the stadium to see all the colors brightening everywhere up." Caroline Jackson beamed with pride of her own when discussing Aiden's achievement. "Watching Aidan as he was being interviewed by local press and being able to see how much confidence the Teddy Bear Challenge has given him made me so proud. We should all do something every day that makes us feel proud." For his part, Aiden wrapped up the experience as such, "No matter how hard things might be, you can take on a challenge and see it through if you put your mind to it and have support."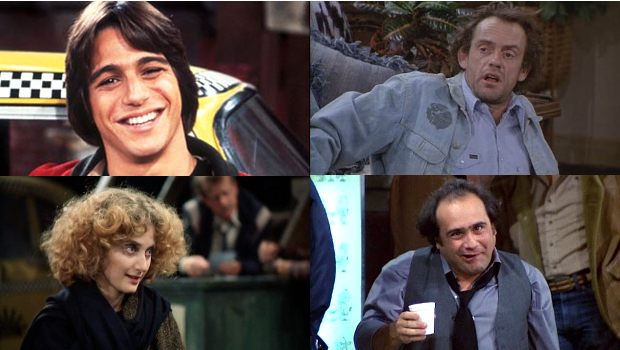 See the Cast of 'Taxi' Then and Now
The ensemble cast of Taxi made audiences laugh every week from 1978 to 1983. In the process, Taxi turned all of its actors into stars. What happened to them? Where are they now? Find out right here.
click here to read more
Advertisement
An English teenager found a beautiful way to honor his late friend. 15-year-old Olivia Walker passed away in February 2014 due to complications from epilepsy and scoliosis. Her parents set up a charity in her honor, the Olivia Alice Foundation, with the goal of raising money for children's hospitals. Olivia's friend Aiden Jackson, a 15-year-old who suffers from Asperger's syndrome, desperately wanted to contribute. He began thinking of ways to raise funds and honor Olivia, eventually settling on something involving teddy bears, as the girl had loved them.