Where the 'Don't Wear White After Labor Day' Rule Came From, and Why You Shouldn't Listen to It
Advertisement
First, some think it was more of a practical rule as the unofficial start to autumn generally signals more rainy, muddy weather. When the rain starts falling, wearing white becomes a test of dodging puddles and hoping for the best. Makes sense. But as many know, warm sunny days aren't just a thing from Memorial Day to Labor Day. Even the heart of winter offers a plethora of dry, sunny, albeit cold, days where white clothing runs little chance of getting (too) dirty. But the second prevailing theory for why we don't wear white after Labor Day has a much more pretentious origin. According to
Mental Floss
, around the turn of the 20th century, the "wives of the super-rich ruled high society with an iron fist after the Civil War. As more and more people became millionaires, though, it was difficult to tell the difference between old money, respectable families, and those who only had vulgar new money." What's thought to have happened was the women of the "old money" crew decided to impose several extraneous fashion rules that everyone
just had
to follow. If a woman showed up to a social event not adhering to one of these rules, the "old money" women knew immediately this "new money" woman was not of their like and thus, they felt they could shun her. Not wearing white outside the summer was one of these rules. When Labor Day was adopted as a national holiday in 1894, it became the de-facto end of summer and by extension, the end of white in the wardrobe for these high-class fashionistas. So, while your fussy aunt has been telling you for years not to wear white after Labor Day, it seems the "rule" is as innocuous as basing someone's character on their attire rather than who they are as a person. Over the last few years, there has been a push to rid the masses of the silly rule, so it's high time you stop packing up your white pants at the first sign of September. After all, many famous people have never followed the rule,
most notably
fashion icon Coco Chanel, so why should you? According to
GQ
magazine, there are a ton of great reasons to wear white all year long:
Pair white pants with "dark season-appropriate colors;"
White sweaters are never out of fashion;
White denim jackets? Yes!
White sneakers are a great way to add a pop to your dark, winter wardrobe.
All in all, it really just comes down to practicality. There's no real reason not to wear white any time of year these days, especially with advancements in clothing care. So be bright and cheerful all year around with your favorite pieces of white. Lord knows when January and February roll around, we're all going to need a little more brightness in our short days.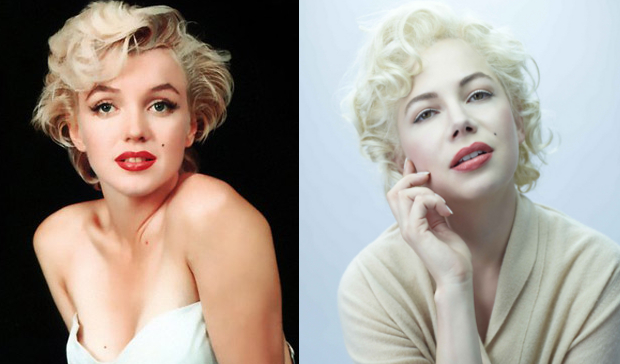 Side-by-Side Comparison of Actors and the Characters They Played
Each year in movies, actors will step into the role of a famous historical figure, from culturally significant individuals - like Nelson Mandela and Steve Jobs - to other celebrity icons - such as James Dean and Marilyn Monroe. These actors have the difficult task of transforming themselves into the real…
click here to read more
Advertisement
There's an old rule about wearing the color white after Labor Day that millions have followed for over a century. Turns out though, pretty much nobody knows where the rule actually originated, though there are some theories on it. And just because somebody has does something for a long time, doesn't mean you should follow it. So, where did the rule not to wear white come from? There are two prevailing theories on the subject.