Donald Trump's Twitter Q&A Was A Train Wreck
Celebrity
| |
Advertisement
many
of the
controversial things
he's said since launching his campaign in June.
When did you get the idea to steal Hitler's racist appeal? #AskTrump

— NostraAdeptus (@adept2u) September 21, 2015
Or maybe poke fun at his appearance.
#AskTrump where can I find a toupee like yours?

— Apollo (@ItsApollos) September 21, 2015
Or seek his advice on matters of the heart?
@realDonaldTrump @TwitterNYC #AskTrump what is love?

— JL (@lynchay23) September 21, 2015
Needless to say, many of the questions were probably not what Trump would have liked to focus on during his brief Twitter takeover.
#AskTrump went as well as can be expected… pic.twitter.com/69jig875Vo

— My Daughter's Army (@mydaughtersarmy) September 21, 2015
Some things seemed to work, except maybe they should have worked on the lighting so his face didn't resemble one of the red balloons on the big screen behind him.
.@dixierhilton #asktrump pic.twitter.com/dbK8jckT5s

— Donald J. Trump (@realDonaldTrump) September 21, 2015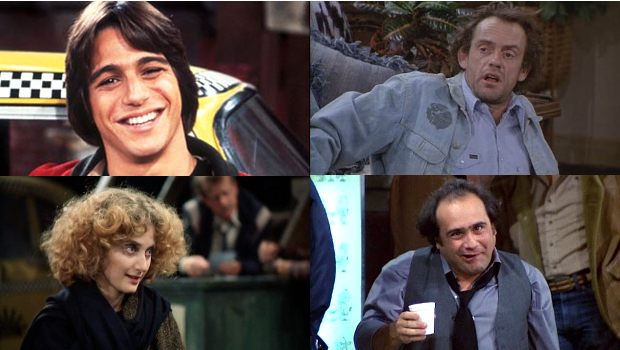 See the Cast of 'Taxi' Then and Now
The ensemble cast of Taxi made audiences laugh every week from 1978 to 1983. In the process, Taxi turned all of its actors into stars. What happened to them? Where are they now? Find out right here.
click here to read more
Advertisement
On Monday, Donald Trump visited the New York offices of Twitter headquarters and asked people to tweet him questions using the asking #AskTrump. Unfortunately, things quickly got out of hand. While the Republican presidential hopeful received some serious inquiries from those out in the Twitter-verse, others used the forum to take the real estate mogul to task for