Donald Trump Got the Border Wall He Wanted and It's Around His Hollywood Walk of Fame Star
Advertisement
announced his candidacy
for president, he famously made the claim that he would build a
wall along our southern border
to help stop illegal immigration and he would make Mexico pay for it. Well, the now-Republican presidential nominee got his wall. It's just not where he thought it would be. On Wednesday, a wall appeared around Donald Trump's Walk of Fame star in Hollywood,
according
to CBS Los Angeles.
The miniature wall appeared on the famed Hollywood landmark Tuesday and is actually made of concrete, has barbed wire circling the top, and is adorned with "Keep Out" signs. CBS reports the display was put up by famous L.A.-based street artist, Plastic Jesus, who posted an image of the tiny wall to his Instagram page, but did not claim responsibility for it.
The image has nearly 2,000 likes (as of press time) and is quickly spreading throughout social media. This isn't the first time Plastic Jesus has spoken out against Trump. Back in April, the artist posted "No Trump Anytime" parking signs on various sign posts throughout the city.
On Tuesday night, Trump was officially confirmed as the party's nominee for president along with Indiana Governor
Mike Pence
. Trump and Pence will run against Hillary Clinton, the Democrat's presumptive nominee after Independent Senator Bernie Sanders
dropped out
of the race last week.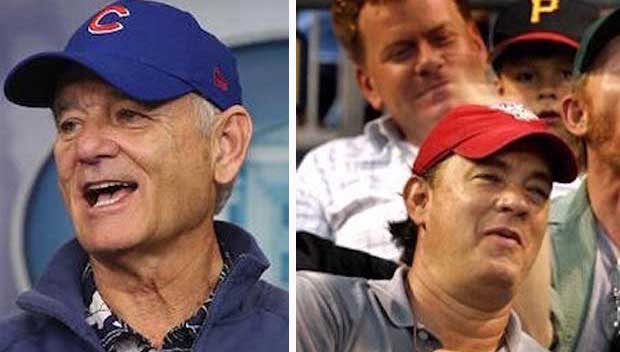 The Biggest Celebrity Fans of the Chicago Cubs and Cleveland Indians
The 2016 World Series is in full swing, with the Cleveland Indians (who haven't won a title since 1948) and the Chicago Cubs (who haven't won since 1908) looking to break decades-long streaks. With each franchise trying to break their respective jinx, their fanbases have been electrified. This goes for…
click here to read more
Advertisement
When Donald Trump