Demi Lovato steps in for Ariana Grande at MLB All-Star Game Concert
Celebrity
| |
Advertisement
Ariana Grande was due to hit the stage with support act Rixton at Cincinnati, Ohio's Great American Ball Park this weekend, but she has pulled out of the gig as she is still recovering from
dental surgery
to remove her three remaining wisdom teeth on Monday.
While fans were disappointed, others are cheering that
Demi Lovato
will perform at the MLB All-Star Game Concert in Grande's place. The news emerges just a day after the pop star suffered backlash online after declaring, "I hate America" during a recent stop at a donut store in Lake Elsinore, California. Surveillance camera footage of the visit, obtained by TMZ.com, shows the 22 year old and her new boyfriend, back-up dancer Ricky Alvarez, appearing to lick various sweet treats on the shop counter when employees weren't looking. The clip then features Grande expressing her disgust when one worker brings out a tray of oversized donuts, prompting the Florida native to blurt out, "What the f**k is that? I hate Americans. I hate America." Local police are currently investigating the incident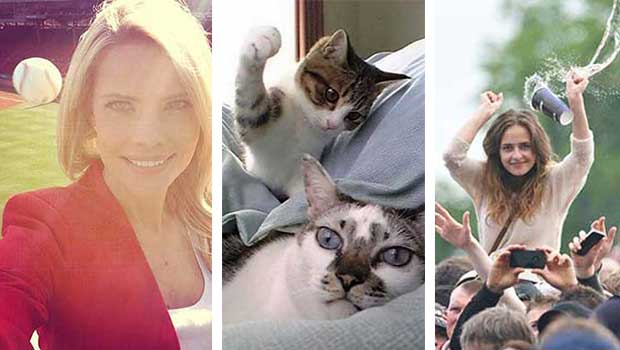 Imminent Disaster in 3...2...1...
Usually, when disaster strikes, it's the aftermath that we see. Nobody is paying attention before! But every once in a while fate would have it that the flash of a camera is more prescient than we realize and those moments before catastrophe are spectacularly frozen in time for us to marvel…
click here to read more
Advertisement