Dad Makes Kids Sign Hysterical Contract in Order to Get a Dog
Advertisement
dog contract created by reluctant dad from mildlyinteresting
The list was posted on
Reddit
and was quick to go viral. Highlights from the contract include:
Dad never has to pick up dog poop. Ever. The dog's poop is picked up at least 3x per week by children to Dad's satisfaction.
The dog does not slobber or have a runny nose. All parties agree that those kind of dogs are gross.
Dad has unrestricted veto power over the dog's name.
He later
followed up to the original letter
sharing that everyone had signed and agreed to his terms. Two weeks later, the family then picked out a 3-year-old shaggy mutt. They named the dog Kershaw and it doesn't drool! The father later shared an image of the new dog. Looks like the dog contract was a success!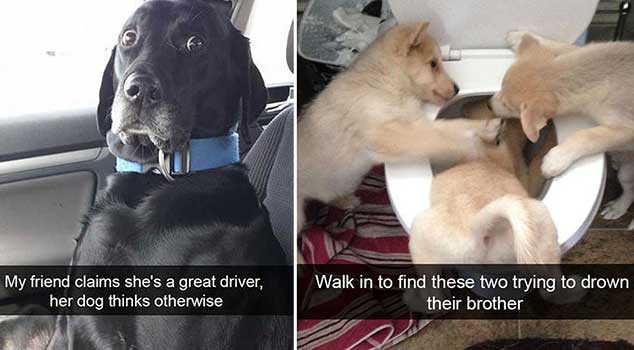 17 Dog Snapchats So Funny You'll Howl With Laughter
Get ready for your daily dose of hilarity as you marvel at these funny, cute, and downright pawesome dog snapchats. Dogs are a silly bunch and often get themselves into crazy and embarrassing situations. Or they do something so sweet and innocent — it's impossible not to capture the moment to relive…
click here to read more
Advertisement
Getting a dog may seem all cute and fun, but everyone knows the responsibility falls to the parents at one point or another. This parent, however, had the perfect idea after agreeing to get his children a dog. The "reluctant" dad wrote out a contract, spelling out the terms and condition that he would agree to in order to get a family pet. Check out the rules below.