Watch Mickey Mouse Surprise Two Foster Kids With Life Changing News
Advertisement
"We instantly connected," Courtney Gilmour
told Today
. "We blended as a family. It didn't feel weird for a second. It felt natural." The Gilmours quickly filed for adoption, however the process is pretty slow. "The adoption system doesn't work as fast as your heart does," Courtney Gilmour said. The Gilmours finally got their adoption date right before they headed out on a family trip to Disney World. Tom and Courtney Gilmour wanted to tell the kids right away, but figured they would wait until they were in Magic Kingdom to give them the good news. As the Gilmours arrived at the park, a representative gave them buttons to share what they were celebrating. "
I got mine and my husband's and we wrote
were [
sic
] celebrating 'adopting our kids,' and the kids wrote, 'being adopted,'" Courtney Gilmour explained to ABC News. "I took a picture of the pins and posted it to Twitter and I hashtagged 'Walt Disney World' and within minutes they had gotten back to me asking if they could do something to make our trip a little more special. I thought honestly they were going to add dessert onto our meal." For the special celebration, the park arranged for the family to have a special meet-and-greet with Mickey. After taking some pictures, Mickey pulled out a very special sign for Janielle and Elijah sharing their adoption date. Both Janielle and Elijah were stunned and could not believe the news. Check out the surprise announcement below: "It feels amazing," Janielle told ABC News. "I've been going through a lot and it's amazing to be adopted." Courtney Gilmour later posted the video of the surprise announcement on Facebook where it had been viewed over 2.4 million times. "I wasn't expecting them to have that reaction. Usually, you know your kids and it takes a little bit for something to click in for them," Courtney Gilmour told ABC News. "It was something they desperately wanted — closure on the adoption date."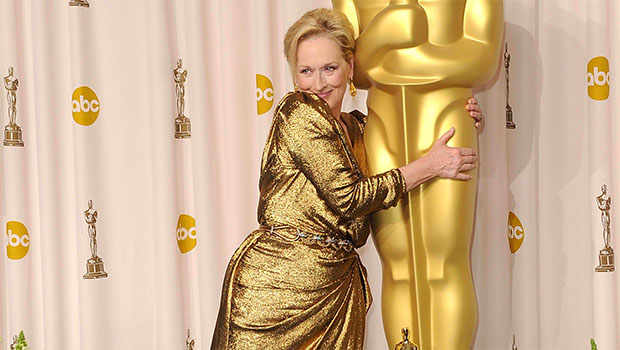 The 17 Artists Who Have Won the Most Oscars
The Academy Awards have been a glamorous Hollywood tradition since 1929. It's a rare honor to take home an Oscar, and a much rarer honor to take home more than one. Here are the artists who have won the most Oscars ever:
click here to read more
Advertisement
When the Gilmour family planned a trip to Disney World, they knew it would be extremely special and memorable. Tom and Courtney Gilmour have been foster parents to Janielle and Elijah for the past three years. Before finding the Gilmours, the two kids were in and out of foster homes their entire lives. Luckily, the Gilmours had a strong connection with the kids and instantly knew they wanted to adopt them.