Cop Drives Grieving Man With Outstanding Warrant 100 Miles to Be With His Family
Advertisement
Over the weekend, Mark Ross was given devastating news that his teenage sister was dead from a car accident involving "some young dumb punk." With no vehicle or sleep, Ross managed to convince an acquaintance to drive him to Detroit so he may be with his mother and the two left from Indiana at 3 a.m. on Sunday. Speeding down a highway in Troy, OH, the pair were pulled over by Trooper J. Davis and the driver was taken into custody, as he had a suspended license, and the car was towed, leaving Ross stranded. Broken down and crying, Ross was approached by Ohio State Highway Patrol Sergeant David Robison, who did not penalize him for his outstanding warrant but instead prayed for Ross and his family in this difficult time. And then Robison offered to take Ross to Detroit, 100 miles away.
"It was just so overwhelming," Ross told Inside Edition. "They were trying to help us."
Ross was dropped off at a coffee shop in Detroit where he met up with his cousin.
As for Robison, he promised Ross and his family, who were grateful for his generosity, to attend the sister's funeral.
"Everybody knows how much I dislike Cops but I am truly Greatful (sic) for this Guy," wrote Ross in his Facebook post. "He gave me hope."
Like Ross, this cop sure gave us hope as well.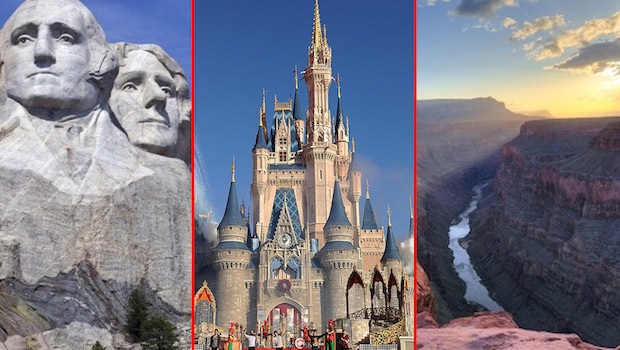 15 Perfect U.S. Summer Vacation Destinations
With the summer season almost upon us, there's a common question being asked in many American households: "Where should we go on summer vacation?" With 50 states full of natural wonders, cosmopolitan cities, man-made curiosities, theme parks, and technological wonders, it can be easy to become overwhelmed by the sheer…
click here to read more
Advertisement
Faith in humanity is restored little by little with amazing acts of kindness like this. After discovering his teenage sister was killed in a car accident, a man with an unfortunate warrant raced to reach his mother in another state but was pulled over. But to the grieving man's surprise, a highway patrol officer gave him a 100-mile lift to be reunited with his family.