Christie Brinkley and John Mellencamp Split
Models
| |
Advertisement
A representative for the pair has confirmed the split news to
People
, revealing the stars' busy schedules put a strain on the long-distance relationship. "Both the mileage between their homes and their heavy career demands interfered with their ability to maintain the relationship," the spokesperson says. "They vowed to remain best of friends." Brinkley, 62, lives in the Hamptons, while Mellencamp is based in Indiana. The blonde beauty recently opened up about the unexpected romance, confessing she was surprised at how much they had in common. "I thought, 'Oh my gosh, we're really opposites'," she recalled to
People
last month. "He's kind of a throwback from another time, like a silent cowboy, but then we talked and realized that we do have a lot of shared interests." "I know guys that go out with girls that are so, so young," she continued. "They'll throw some reference out, and they're like, 'What's that?' When it comes to relationships, there is something nice about just being the same age." But even then, Brinkley admitted maintaining the relationship took a lot of work. Asked if the pair was considering marriage, she replied, "You never really know what's going to happen. John and I are two people that have very full lives. We're just trying to enjoy each other when we can see each other and try not to put too much (pressure) on it." Brinkley was married to Joel for nine years, and divorced fourth husband Peter Cook in 2008. Mellencamp split from model Elaine Irwin in 2010 and previously dated actress Meg Ryan before they called it quits in June 2015.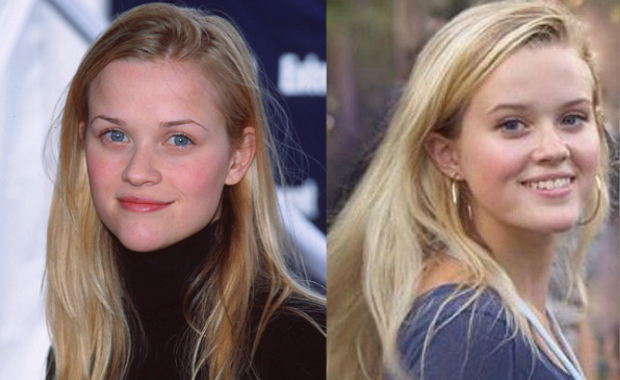 Celebrity Kids Who Look Identical to Their Famous Parents
We've all had friends who have kids and invariably say, "Doesn't little So-and-So look JUST LIKE ME!" And you nod your head and smile and say, "Yes, of course, that's great!" even though you don't really see it yourself. The key difference between your dopey friends and these particular kids is…
click here to read more
Advertisement
Former supermodel Christie Brinkley and rocker John Mellencamp have called time on their year-long romance. Billy Joel's ex-wife began dating the "Jack & Diane" singer, 64, last summer after meeting him at a party in the Hamptons.