Chaka Khan Joins Nick Carter For New Season Of 'Dancing With the Stars'
Celebrity
| |
Advertisement
Dancing With the Stars
has announced more star power is coming to the show. Singer Chaka Khan along with Nick Carter will compete in the new season with top jockey Victor Espinoza and disgraced TV chef Paula Deen, according to new reports. Carter reveals he has been a target of show producers for five years, admitting he agreed to sign on after chatting about the show with his brother Aaron, a former contestant, and ex-'N SYNC star Joey Fatone, who also showed off his dancing skills on the program.
Carter tells
Us Weekly
, "My brother was on it; he did great; and he's a great little dancer and entertainer, so I saw it through his eyes throughout that experience, and there's a lot of competitiveness in me, and I think there's a little something inside of me that says, 'OK, I'm going to go there and represent the Carter name and do even better than what he did!'" Deen, who lost her Food Network show and several endorsements in 2013 after she admitted to using the N-word, admits she also had multiple offers to join the cast. The full cast of Season 21 will be revealed next week and the show returns to TV on September 14, 2015.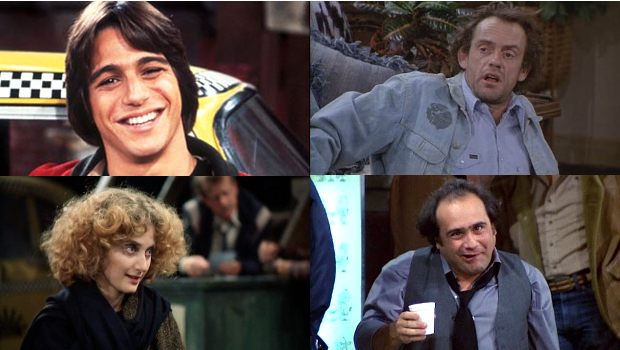 See the Cast of 'Taxi' Then and Now
The ensemble cast of Taxi made audiences laugh every week from 1978 to 1983. In the process, Taxi turned all of its actors into stars. What happened to them? Where are they now? Find out right here.
click here to read more
Advertisement