Cargo Trailer Becomes Complete Two-Person Camper With Kitchen
Advertisement
"Pretty cozy!" wrote the hooks-for-hands user (he doesn't really have hooks for hands…although none of his pictures show his hands…) in his
Imgur post
. Starting with a 2016 Carry-on 5 x 8 cargo trailer base, the crafty pirate took out the plywood inner walls (saving them), cut a hole in the top for a vent, and then cut a hole on the side for a door and window. "This was the most nerve wracking part: cutting the hole for the door. I had to cut through the steel side support for it to fit," said hookhands. The cap'n then reattached the saved plywood to the walls, waterproofed and added new flooring, insulated the whole damn thing, built a galley with a shelf and sink and then threw a mattress inside – that folds up into a couch/loveseat – to complete the makeshift teardrop camper. Typically, these bad boys go for at least $5,000, but this buccaneer said it only cost him around $3,000. "I am certainly an amateur, so this was a bit of a leap of faith as far as my skills are concerned, but I think it worked out pretty well," he wrote. "If you see any egregious errors, feel free to tear me apart in the comments!"
Hookhands did a fine job on his teardrop camper though, and could probably tear himself apart with his own hands. His dogs, reportedly, threw him a pizza party for his efforts.
"The dogs were so happy I was done, they threw me a pizza party," concluded hookhands.
Check out the finished project below and his pictured-filled DIY over on Imgur.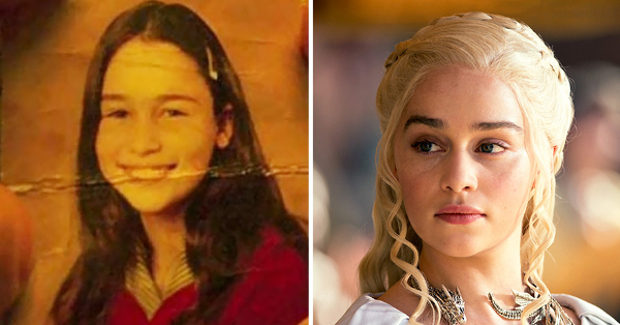 How the 'Game of Thrones' Cast Has Changed Will Blow Your Mind
After six full seasons of HBO's beloved hit series Game of Thrones, you might think you'd be able to recognize one of the cast members anywhere. But can you recognize them from before? Most of the cast was relatively unknown before they all gained international fame through the show. Some of their earliest roles…
click here to read more
Advertisement
When it comes to camping, a tent is the conventional choice for sleeping arrangements, but this clever, frequent camper had enough of that. Imgur user "hookhands" and his wife were sick of setting up the tent on camping trips, so he crafted his own teardrop camper trailer – a compact, lightweight travel trailer with sleeping space for two adults and a basic kitchen in the rear.