Cancer Survivor Wows Crowd With Stirring Rendition of 'Brave' on 'America's Got Talent'
Advertisement
America's Got Talent
proved that she is in this competition to win. Bevier previously wowed the crowd with her
inspirational rendition
of Rachel Platten's "Fight Song." Judge Simon Cowell sent Bevier right to the live performances by pushing the
Golden Buzzer
. Bevier, a cancer survivor, shows that she has the voice and inspiration to win it all.
This week Bevier choose to sing "Brave" by Sara Bareilles, where she once again brought the audience to their feet for a standing ovation. Check out the performance below. Bevier took her personal struggle of surviving stage-3 ovarian cancer and incorporated her message in the song that you must be brave. "You're more than a great artist, Calysta," Cowell said. "You're a very special person. And you really, truly are an inspiration." He also told her that it was the "perfect song choice." "There's so much more beyond the singing. And this is the first flawless performance of this night tonight on this stage," shared judge Howie Mandel. See Bevier's Golden Buzzer performance below.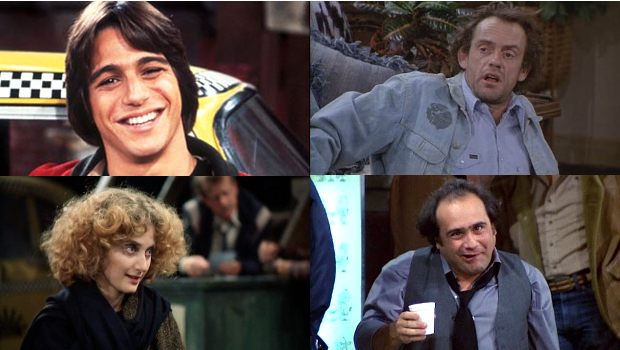 See the Cast of 'Taxi' Then and Now
The ensemble cast of Taxi made audiences laugh every week from 1978 to 1983. In the process, Taxi turned all of its actors into stars. What happened to them? Where are they now? Find out right here.
click here to read more
Advertisement
Calysta Bevier's second performance on