Calvin Harris: 'All Hell Broke Loose After Taylor Swift Split'
Celebrity
| |
Advertisement
The producer tried to keep a low profile after the split, but he admits the heartbreak was made 10 times worse by the global press coverage. "It's very difficult when something I consider so personal plays out very publicly," he tells
British GQ
. "The aftermath of the relationship was way more heavily publicized than the relationship itself." And Harris insists the stars tried their best to keep their romance as normal as possible, "When we were together, we were very careful for it not to be a media circus. She respected my feelings in that sense." The
GQ
interview marks the first time Harris has directly addressed his split from Swift, which turned nasty over the summer, after she rebounded with British actor Tom Hiddleston and then revealed she was the brains behind the DJ's latest Rihanna collaboration, "This Is What You Came For." The "Shake It Off" singer had initially been credited under her pseudonym, Nils Sjoberg, but the truth was revealed after reports suggested a dispute over the song had led to the end of Swift and Harris' romance. He subsequently took to Twitter to clear up the claims, acknowledging Swift's involvement, while also taking aim at her publicists for trying to make him "look bad" for keeping her contributions under wraps – a decision he insisted the singer had made herself. However, Harris now regrets using social media to attack his ex. "It was completely the wrong instinct," he confesses. "I was protecting what I see as my one talent in the world being belittled. It felt like things were piling on top of me, and that was when I snapped. I'm not good at being a celebrity, but when it ended, all hell broke loose. Now I see that Twitter thing as a result of me succumbing to pressure. It took me a minute to realize that none of that matters. I'm a positive guy." Harris appears to have since moved on from the Swift drama after he was photographed walking arm-in-arm with Mexican actress/singer Eiza Gonzalez in Los Angeles last Saturday night. The news of his rumored new romance emerged a day before his ex hit headlines again, amid reports suggesting her three-month relationship with Hiddleston is already over.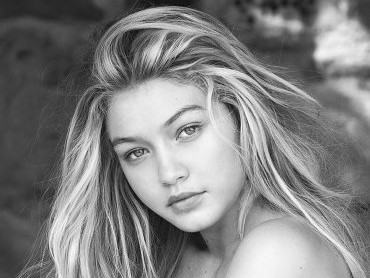 Celebrities Who Look Amazing Without Makeup
Celebrities tend to be idealized for their beauty, clothes, and especially their incredible makeup. We often forget that, behind all that makeup, celebrities are just like us. Here are some the prettiest celebrities without makeup!
click here to read more
Advertisement
Dance music star Calvin Harris found it "very difficult" to deal with his break-up from Taylor Swift because every little detail was covered in the media. The Scottish DJ and Swift year-long romance crumbled earlier this year and they parted ways in June.