Calvin Harris Didn't See Taylor Swift and Tom Hiddleston Romance Coming
Entertainment
| |
Advertisement
Many believe Harris' new song "Ole," featuring vocals from Newman, is about the situation, and Newman is now revealing what it's been like to watch the drama unfold. "I'm a very good friend of Calvin's, I've seen everything that's gone on," he told Britain's
Heat
magazine. "I've spoken to him about it all. He's my friend, so I've seen it all." "(It's) a really weird thing that caught me off guard. (What's going on) is exactly what you've seen (in the press). I know Calvin was shocked by what happened – he had no idea either, nobody did." With lyrics like, "I see online that you begun to be a good girl and take trips with your boyfriend," fans assume this is a thinly veiled dig at the couple, who have been snapped together all around the world since hooking up. The track also starts with the words, "Low key," which sounds a lot like Loki, Hiddleston's character in the
Thor
films. Newman is remaining tight lipped on the song's origin, but does confirm Harris penned it about his own experiences. "It's 100 percent about Calvin's personal life, I don't know which part it's about," he said. "He needed to write something and he wanted it to go out, whatever it's about. I'm not saying it's about anything in particular and that is totally his answer – it's his words that count on that…" Newman isn't getting too downhearted for his pal though, and doesn't expect Harris, who's been linked to singer
Tinashe
, to be single for very long. "He's a lover, man. He's a got a lot of love to give!" he grinned.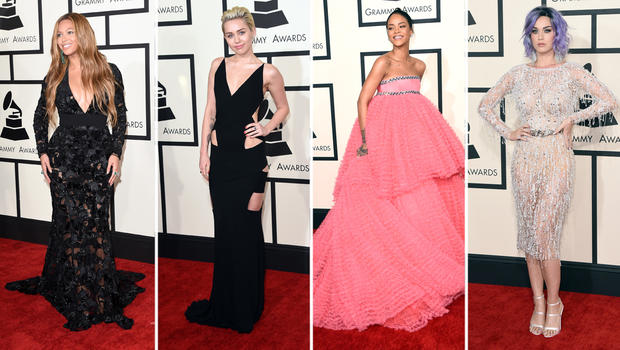 Must-See 2015 Grammy Awards Red Carpet Looks
The 2016 Grammy Awards will be held on February 15th and there is much anticipation to see what the biggest artists will be wearing. In the midst of award season, here is a recap of the must-see looks from the 2015 Grammy Awards!
click here to read more
Advertisement
Calvin Harris was shocked by Taylor Swift's speedy new romance, according to his close friend John Newman. Harris and Swift dated for 15 months, surprising fans in June, when it was reported their seemingly stable relationship had ended abruptly in late May. Soon after the split, Swift started dating British actor Tom Hiddleston, with the pair flaunting their new love in front of the world's press.