Bus Driver Pulls 20 Kids From Fiery School Bus
Advertisement
"A big THANK YOU to our school bus driver Reneita Smith who just saved 20 elementary school kids from a bus fire that completely destroyed the bus," said local Fazlul Kabir. "Not only Reneita took each one of the 20 kids from the bus one by one, but also went into the empty bus again to check if everyone was out, while it was still burning." The scene had already lit up around 4:45 p.m. in College Park, MD when the Branchville Volunteer Fire Company showed up. The fire sure needed to be taken care of, but no rescuing was required thanks to Smith who did the rescuing herself – evacuating all 20 Glenarden Woods Elementary School children. You can gauge the intensity of the scene in this dash-cam footage:
According to Prince George's County Public Information Officer Mark E. Brady, the fire originated near one of the real wheels and spread throughout the bus. However, the exact cause of the fire is still undetermined.
"I am a mom of two kids," Smith told Kabir. "It's my job to save them."
The world needs more people like Smith, people with the mindset of a hero, as those in her community are calling her.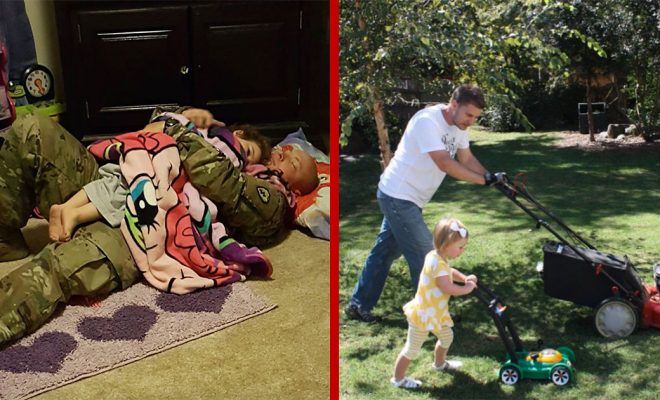 13 Dads Who Remind Us What Parenting Is All About
Being a dad is like having a full time job. As a parent, you have to be ready at all times to make sure that your child is happy and healthy. A few dad compare "dad work" to being a babysitter — but it is not — it's called being a parent.…
click here to read more
Advertisement
On Monday, an elementary school bus caught fire and it wasn't a firefighter who was the hero of the day. Maryland bus driver Reneita Smith possibly saved 20 children's lives as she safely pulled each and every one of them off her soon-to-be-ablaze school bus.